Flinders Research News

Research-focused training now has a presence in ienrol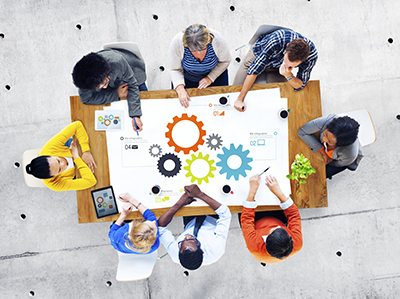 All courses, workshops and information sessions that build research capacity and capabilities are now grouped under their own category in ienrol - Research.
This feature enables direct access and understanding of researcher training and development opportunities - offered by Research Development and Support, Flinders Library, and others - their scheduling and enrolment.
Ienrol is the central course booking system used at Flinders University. Enrolment in courses is logged enabling each individual to track what courses they have attended over time, building a holistic perspective of their overall development.
Training listed in the "Research" category focusses on developing skills core to the research process and doing research at Flinders University and is offered by multiple training providers. Some are listed below:
Research Development and Support - Researcher Professional Development Team
The Researcher Professional Development Team is part of the Research Development and Support Division, within the Portfolio of the DVC(R). The team coordinates training and development that builds key skills core to the research process and doing research at Flinders University. Their aim is to facilitate the ongoing development of all researchers.
Programs aim to impart the knowledge, key traits and attributes of effective, highly successful researchers. Presentations and workshops are detailed in ienrol, where Flinders researchers can enrol to attend.
Flagship programs at Flinders University that build researcher capacity and capabilities include: the Researcher Mentoring Scheme, for early-career researchers; Building Research Leaders Program, for mid-career researchers, and; Research Activate, for all researchers.
Please contact Dr Marina Delpin, Program Manager: Researcher Professional Development if you have any queries or requests for research related training.
Flinders Library - College and Research Services Librarians
The College and Research Services Librarians are a new multidisciplinary team providing library and research skills development for all researchers. They present workshops throughout the year and are available for one-on-one bookable consultations.
June workshops are now open for enrolment and include:
7 June: Preparing to do a review in the Health Sciences: what review should you do?
14 June: Identifying journals: where to publish your research
18 June: A systematic approach to literature searching
20 June: Research data management
They can also tailor a workshop or information session for your research group or HDR students based on your needs, please contact them to discuss your requirements.
Services aim to add value to your research, systematic reviews, literature reviews, and offer guidance on sharpening your searching skills with traditional, advanced and grey literature searching.
Please contact the team at researchlibrarians@flinders.edu.au
Flinders Library – Statistical Consultation
Pawel Skuza, the Flinders University Statistical Consultant, provides training and support to researchers and HDR students in a variety of areas relating to statistics.
Pawel provides statistical one-to-one consultations and assistance in areas of research that requires the use of statistical methods. He also conducts statistically orientated workshops and helps researchers and students to apply for restricted access data from Australian Bureau of Statistics (ABS), Department of Social Services (DSS) and Eurostat. Additionally, he provides technical support for the IBM SPSS and NVivo licences, as well as looking after a stand-alone PC with Specialised Statistical Software.
For more information on all the above, researchers and HDR students are invited to email pawel.skuza@flinders.edu.au.