Flinders Research News

ResearchNow – Launch & How you can commence using this system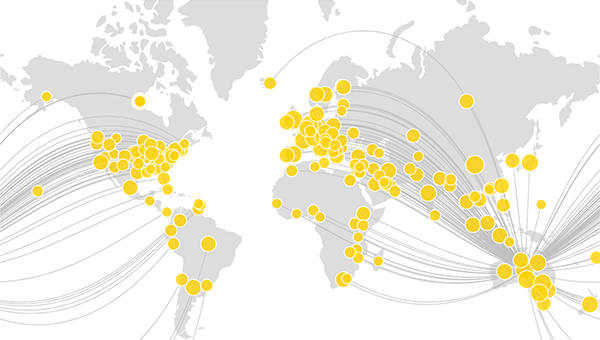 In November 2017, Flinders began an exciting journey to modernise its digital research information management environment, to meet research objectives outlined in Making a Difference: The 2025 Agenda.
We're proud to announce that the first leg of this journey is now complete!
The initial stage of our new ResearchNow system is now released. The release enables researchers to manage and professionally present their profiles and publication track record, and showcase research collaborations both local and globally.
To celebrate this major milestone, ResearchNow will be formally launched at an event on Monday 12 August 2019. The event will open with short presentations from Professor Robert Saint, Deputy Vice-Chancellor (Research), Professor Gerry Redmond, Dean (Research) and Jodieann Dawe, Director, Research Development and Support. You will have an opportunity to ask questions, see ResearchNow in action, and network with colleagues from across the University.
Researchers - if you would like a fresh new photo for your online profile, a professional photographer will be available.
If you'd like to attend the event, register via the Flinders events page. Light refreshments, coffee and tea will be served.
As of 5 August, researchers can access and start working with ResearchNow.
Access: To enter data and administer your research outputs and researcher profile you can enter the system via your Okta dashboard – look for and select "ResearchNow".
Get training: During August, one-hour hands-on workshops will focus on how to access and use ResearchNow, make the most of the system's capabilities, and access support. Training has been designed for researchers and for research support staff. Enrolment for training is now open in iEnrol - Research.
Learn more: Researchers participating in the ResearchNow pilot have reported that ResearchNow is easy to use. To enhance your experience, you can read more about ResearchNow and access support materials available at the ResearchNow help area on the Staff portal.
Get support: Submit a Service One request, or ask your local RDS College Support person.
Next step: The ResearchNow Portal, which is the public facing web page showing all researchers' profiles, can be found at http://researchnow.flinders.edu.au. It will be made publicly available later, but for now it is accessible from within Flinders.