New Opportunities

Call for members for the Global Young Academy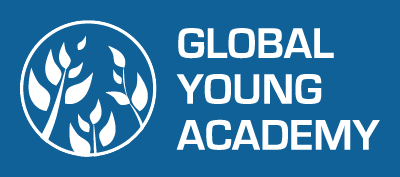 The 2020 call for new members to join the Global Young Academy (GYA) in 2020 is now open.
Applications from young, independent scholars who combine the highest level of research excellence with a demonstrated passion for delivering impact are welcome. The call is open to all scholars working in any research-based discipline, including the sciences, medicine, engineering, social sciences, the arts and humanities.
The GYA gives a voice to young scientists around the world. To realise their vision, they develop, connect, and mobilise young talent from six continents. Moreover, they empower young researchers to lead international, interdisciplinary, and inter-generational dialogue with the goal to make global decision making evidence-based and inclusive.
Visit the application page for more information.
Applications close 15 September 2019. Please inform Dr Marina Delpin, Manager: Researcher Training, Development and Communication, of your intention to apply.
The GYA is a global organisation that places a high value on its diversity. They encourage applications from all qualified candidates. Applications from women, minority groups, researchers in the social sciences, arts and humanities, and scholars working in government, industry, and non-governmental sectors are particularly welcome.
---