New Opportunities

Accelerate your research with ON, powered by CSIRO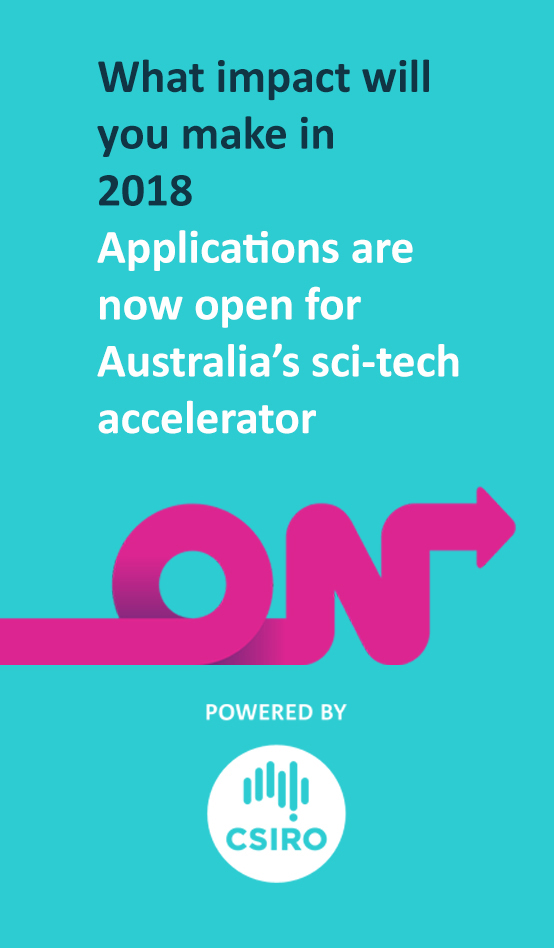 Applications are now open for ON Prime, Australia's sci-tech accelerator, designed to help researchers translate their big ideas into real-life impact. ON Prime is a part-time pre-accelerator that brings together Australia's brightest researchers—that's where you come in—with leading entrepreneurs, business and commercialisation specialists and inspiring mentors.
Together, you will test paths for your IP and/or technology through a process of customer discovery and market validation, and unlock your entrepreneurial nous required to take your work to the next level. The best bit? There is no cost to you for participating and there's no strings attached – you get to keep your IP. Applications close 2 February 2018.
Flinders has had two teams recently work their way through the ON Prime stream. The SeaNU team (from Flinders and the CSIRO) were highlighted back in April for their participation in ON: Accelerate 3, and recently the Interplay Wellbeing Framework participated in ON: Accelerate 4.
For more information and to apply, visit www.nviflinders.com.au/onprime/.
---