New Opportunities

Bill and Melinda Gates Foundation Grand Challenges Explorations round 24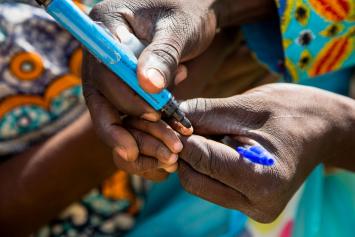 The Bill and Melinda Gates Foundation is inviting grant proposals for the Grand Challenges Explorations: Innovations for Improving the Impact of Health Campaigns.
This Grand Challenge seeks innovative solutions that accelerate the improvement of coverage, reach, efficiency, and effectiveness of campaign-based delivery of health interventions. Initial grants of USD $100,000 will be awarded, and applications are only two pages, with no preliminary data required.
Applicants can be at any experience level; in any discipline; and from any type of organisation, including colleges and universities, government laboratories, research institutions, non-profit organizations and for-profit companies.
The application deadline is Wednesday, 13 November 2019 11:30 am PST. The Flinders internal closing date is 30 October 2019. For application advice and assistance, contact Rupali Saikia, Research Grants Officer (IGII).
For more information, visit the Bill and Melinda Gates Foundation website.
The Grand Challenges Explorations (GCE) initiative has awarded grants to 1485 investigators in 71 countries, targeting a diverse set of global health and development challenges.
---