New Opportunities

beyondblue looking to partner on NHMRC Partnership Projects or ARC Linkages Projects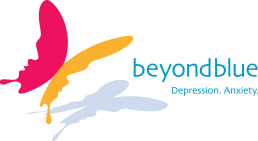 beyondblue is excited to announce an opportunity for researchers across Australia to involve beyondblue as a partner on an NHMRC Partnership Project funding application or an ARC Linkages Project funding application.
beyondblue is seeking Expressions of Interest (EoIs) from researchers addressing depression, anxiety and/or suicide prevention who would like to involve beyondblue as a partner organisation on an NHMRC or ARC application.
If your research proposal fits with their mission and priorities (refer to guidelines), and your application to the NHMRC or ARC is successful, beyondblue will provide up to $50,000 per annum (excl. GST) for three years (total $150,000 excl. GST) and in kind support. beyondblue intends to be a partner in up to five applications in total (NHMRC & ARC combined).
Visit https://www.beyondblue.org.au/about-us/research-projects for more information on beyondblue's research priorities and how to submit an EOI to beyondblue.
EOIs must be made using beyondblue's standard templates and be submitted via email to research@beyondblue.org.au by 5.00pm AEST on Friday 12 October 2018. For EOI assistance and advice, please contact Mary Lyons, Senior Research Officer, IGII.

---