New Opportunities

Australian Communications Consumer Action Network grants opening soon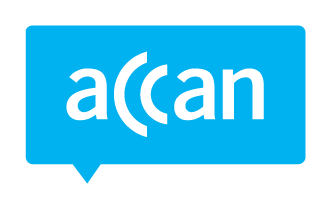 Expressions of Interest (EOIs) for the Australian Communications Consumer Action Network (ACCAN)'s 2019 Grants Round open 4 March, with up to $100,000 available for successful projects.
ACCAN's Grants Program seeks to better enable consumers to navigate the communications market, and to establish a sound body of evidence for representation on behalf of the communications consumer.
Applications are sought from the community sector, industry, individuals, small business and researchers, with cross-sectoral collaborations encouraged.
All applications are judged by an Independent Panel according to the Program's assessment process which is competitive, merit-based and guided by assessment criteria.
If you have a project idea, contact the ACCAN Grants team to discuss.
For this Round, projects can fall under one of two Streams:
Research Stream – for applications for consumer-focused research
Education and Representation Stream - for work that is predominantly consumer education and/or representation focussed
The 2019 Guidelines, including priority themes, are now available on the ACCAN website and specify the rules for each Stream.
EOIs close 3pm, 22 March, 2019 The Flinders internal closing date is 8 March 2019. For application advice and assistance, contact Rupali Saikia, Research Grants Officer (IGII).
---