New Opportunities

2020 SA Science Excellence + Innovation Awards now open - extended deadline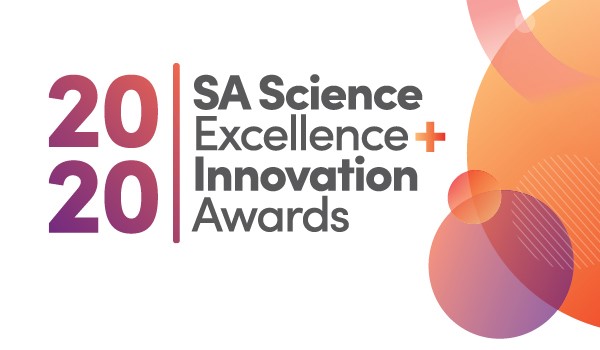 Nominations for the 2020 South Australian Science Excellence and Innovation Awards now close 5pm Friday, 22 May 2020. The Flinders internal closing date for a completed final draft application is 13 May 2020. Please contact Dr Marina Delpin, Manager, Researcher Development, Training and Communication, as soon as possible if you are intending to nominate, as institutional endorsement is required.
The 2020 South Australian Science Excellence and Innovation Awards recognise outstanding achievements by leaders and tertiary teachers in the fields of Science, Technology, Engineering, Maths and Medicine (STEMM).
For HDR applicants, contact the Office of Graduate Research for application advice and assistance. They have a number of resources developed to assist applicants. Please note that nominees for the PhD Research Excellence Award must be Australian citizens, and have had their PhD conferred up to 24 months prior.
Awards will be presented in four categories in 2020:
Awards for Science Excellence

South Australian Scientist of the year
PhD Research Excellence Award
Award for Excellence in Innovation and Translation

South Australian Innovator of the Year

Excellence in Science and Industry Collaboration (previously Excellence in Research Collaboration)
Awards for Innovation in STEMM Teaching

STEM Professional Award
STEM Educator of the Year (split into School Teaching and Tertiary Teaching categories)
The Award for Excellence in Innovation and Translation is new for 2020 and is for exceptional innovators (including researchers and research teams) that are able to demonstrate innovation and translation and how this innovation has delivered a positive impact.
The South Australian Scientist of the Year and new Innovator of the Year category will receive a prize to the value of $25,000 each. Other category winners will receive a prize to the value of $10,000 to use towards their career development.
Award finalists will now be announced in June through the Science Excellence and Innovation Awards website and social media channels.
The gala dinner, originally scheduled for August will now be postponed due to the circumstances and restrictions around COVID-19. Inspiring Research will advise the new gala dinner date, when it is announced.
Winners will be announced at a gala dinner on Friday, 14 August 2020 at the Adelaide Convention Centre.
Why should you nominate?
Recognition of your (and your teams) achievements by peers and decision makers.
Finalists receive a compelling video of their journey that is available online for colleagues, peers, and others to access. It can also be used for future endeavours, as a record of your journey.
Special invitations are extended to winners and finalists, such as invitation to the Prime Minister's Prize for Science Awards night.
The gala dinner provides an excellent opportunity to network with luminaries such as the Vice-Chancellor's of each SA university, keynote speakers and peers and industry.
For more information, guidelines and to apply, visit scienceawards.sa.gov.au.

---