New Opportunities

Medical Device Partnering Program - Applications closing soon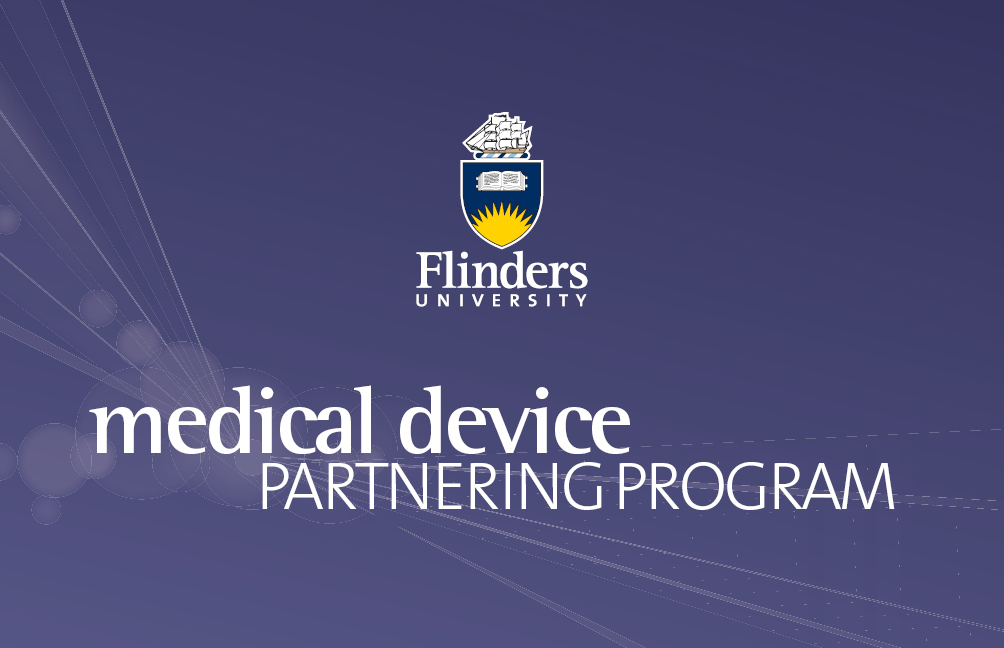 Are you a; clinician with an idea or identified need for a new medical device; or a researcher wanting to move a medical device project forward; or a company needing further product evaluation and development for your medical device? Flinders University's Medical Device Partnering Program (MDPP) may be able to help you. The Medical Device Partnering Program (MDPP) facilitates the development of medical devices and assistive technologies by bringing together clinicians, researchers, end-users, industry and government partners to provide a streamlined process for collaboration and innovation.
The MDPP is dedicated to connecting unique product ideas with world-class research, manufacturing and business expertise to develop innovative solutions to health problems. With funding available via the Medical Technologies Program, (a State Government grant assistance scheme) South Australian inventors, clinicians and researchers can apply to receive up to 250 hours of R&D assistance towards their medical device or assistive technology product or concept. With access to all three publicly-funded South Australian Universities, the MDPP can offer multi-disciplinary research expertise and state-of-the-art facilities for product development and testing, resulting in new opportunities for Australian companies and inventors to turn clever concepts into worldwide market prospects which ultimately improve lives.
The MDPP works with medical device projects at any stage in the product development process, ranging from early stage concepts, through to market testing and clinical evaluation, and supports the development of products with an identified clinical need, sound technical solution and a viable market opportunity.
Applications are now open but hurry, as applications for the current round will close on Friday 6 October 2017.
If you believe your product or idea could benefit from research and development assistance, contact the MDPP today. You can enquire through our online form or phone 08 8201 7942.
---