New Opportunities

Twenty mentorships available for Flinders PhDs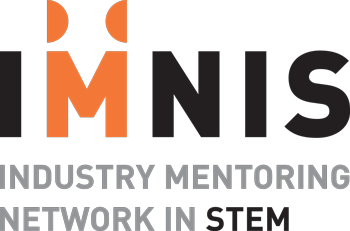 Flinders University has partnered with Industry Mentoring Network in STEM (IMNIS) to offer 20 PhDs the chance to receive one year of mentoring from an industry leader in the areas of MedTech-Pharma and Energy-Minerals.
IMNIS is a prestigious, award-winning initiative of the Australian Academy of Technology and Engineering (ATSE).
Mentors (industry leaders) and mentees (PhD students) meet face-to-face for 1 hour each month. Guidelines are provided to both mentors and the mentees, and five state-level networking events are hosted by IMNIS to allow mentors and mentees to network and connect more broadly.
10 students will be selected for each program. Student must be enrolled as a PhD student at Flinders University and in the second year of their PhD. They must also be able to commit the necessary time to meet their mentor and attend IMNIS events as a participant in this program.
Completed Expression of Interest (EOI) forms must be submitted electronically to Dani Milos by Monday 16 July 2018. The EOI forms and further information are available on the Office of Graduate Research website. For further information contact Dani Milos or visit http://imnis.org.au
---