New Opportunities

Interstitial Lung Disease Grant-in-Aid and Travel Grants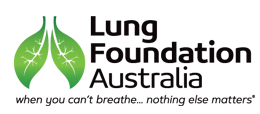 The Lung Foundation have applications open for new Interstitial Lung Disease (ILD) awards, made possible by a generous donation from the Greenwood Family. The awards support research to increase understanding of the disease and achieve better outcomes for those affected.
Applications close 3 August 2018. The Flinders internal closing date is 20 July 2018. For advice and information, please contact Gareth Rees, Senior Research Grants Officer (NHMRC and Health).
Grant-in-Aid
The Lung Foundation Australia Eleanor Greenwood Memorial Grant-in-Aid for Interstitial Lung Disease Research (ILD) 2018/19, offers funds of $10,000 to any individual health professional or scientist, to undertake and publish a specific research project on ILD. The research can relate to any aspect of ILD including the molecular basis of the disease, its diagnosis and treatment, improved management and care and the evaluation of palliative strategies in the advance disease setting.
Travel Grants
Applications are also open for three travel grants, valued up to $3,000 each, to attend the International Colloquium on Lung and Airway Fibrosis (ICLAF) 2018. The Lung Foundation Australia/Eleanor Greenwood Memorial ILD Travel Grants 2018 are available to health professionals or researchers in Australia whose work is focused on improving the understanding of ILD.
Further information and how to apply, please see the Lung Foundation website.

---