New Opportunities

2020 Resilient Australia Awards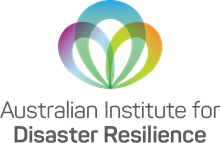 The Resilient Australia Awards celebrate initiatives that build whole of community resilience to disasters and emergencies around Australia, as well as images capturing resilience in action. The awards recognise collaboration and innovative thinking across all sectors.
Now in its 21st year, the awards recognise outstanding contributions in each state and territory in six categories. Universities are eligible to entry the "Business" category. The program recognises a wide range of initiatives; with past projects centred on risk assessment and mitigation; education, training and research; and community engagement, as well as response and recovery.
The Resilient Australia Awards is a two-tiered program. Submissions are judged in the state or territory they are submitted from, with winners from each state and territory considered for national awards.
Entries in the 2020 awards must relate to projects or initiatives commenced after 1 January 2018 or demonstrate significant outcomes or enhancements since 1 January 2018.
Submissions close on 18 May 2020. The Flinders internal closing date for a completed final draft application is 4 May 2020. For application advice and assistance, contact Dr Marina Delpin, Manager, Researcher training, development and communication.
The Resilient Australia Awards is proudly sponsored by the Australian Government in partnership with the states and territories and managed by the Australian Institute for Disaster Resilience (AIDR).
---