New Opportunities

Two new research awards for cutting edge projects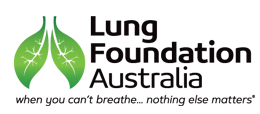 The Lung Foundation have applications open for two new research awards that will support cutting edge projects.
The awards are for a PhD in Idiopathic Pulmonary Fibrosis (IPF) and a scholarship assiting with a Cochrane Systematic Review.

Lung Foundation Australia David Wilson PhD Scholarship in IPF Research 2019
This scholarship supports research to increase clinical knowledge about the incidence, prevalence or disease progression of IPF in Australia. Students, who are wishing to undertake a PhD and can demonstrate that their University or Research Institute is willing to partner and co-fund a PhD Scholarship in IPF research, are invited to submit an application.
Lung Foundation Australia will be allocating a set amount of $15,000 per year over a three year period for the PhD scholarship, with matching or greater funds to be provided by the University or Research Institute.
This scholarship is a collaborative initiative of Lung Foundation Australia, Thoracic Society of Australia, Centre for Research Excellence in Pulmonary Fibrosis and Mr David Wilson.
Lung Foundation Australia/Cochrane Airways Australia Scholarship 2019
Lung Foundation Australia and Cochrane Airways Australia invite applications for the Lung Foundation Australia/Cochrane Airways Australia Scholarship 2019 valued at $2,500. This scholarship is intended to assist with the completion, update and/or presentation of a Cochrane Systematic Review.
Applications close Friday 2 November, 2018. The Flinders internal closing date is 19 October 2018. For advice and information, please contact Gareth Rees, Senior Research Grants Officer (NHMRC, MRFF, and Health).
For further information and how to apply, please see the Lung Foundation website.
---