New Opportunities

AusBiotech and Johnson & Johnson Industry Excellence Awards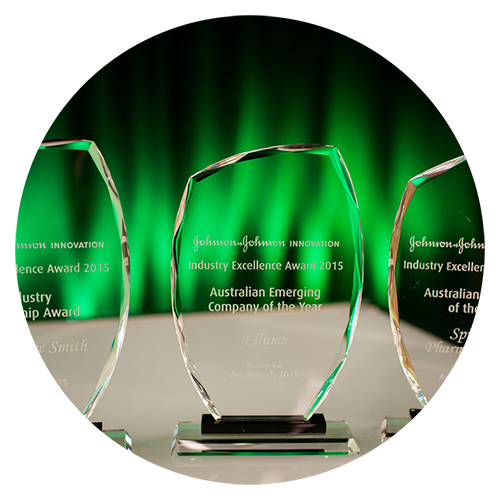 The AusBiotech and Johnson & Johnson Industry Excellence Awards are now open for the AusBiotech 2018 national conference, to be held from 31 October - 2 November.
AusBiotech 2018 will bring together Australian and international life science leaders and stakeholders in Brisbane to exchange ideas, strengthen partnerships across the sector and advance the industry's standing both nationally and globally.
Awards are presented at the AusBiotech national conference to recognise the highest achievers in the Australian life sciences. From researchers who successfully translate their discoveries to clinical practice, to companies who pioneer the developments of new treatments and reliable diagnostics, these prestigious Awards recognise the leading lights of Australia's world-class biotechnology, medical technology and healthcare sectors. Nominations are open until Friday 28 September 2018.
Nominations for the AusBiotech and Johnson & Johnson 2018 Industry Excellence Awards are open on the following categories:
Industry Leadership Award
Australian Company of the Year
Australian Emerging Company of the Year
Nominations must outline why the individual or company should receive the Award and should not exceed 400 words. For more information, visit the Awards webpages.
For advice and support, please contact Marina Delpin, Research Development and Support. The Flinders internal closing date is 14 September 2018.
---