New Opportunities

Apply now - EOI open for BridgeTech Program 2019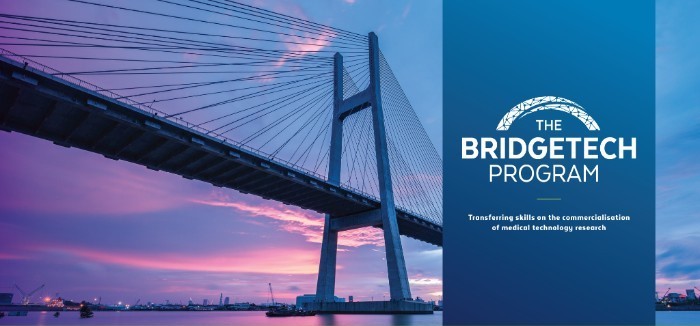 Queensland University of Technology, in collaboration with MTPConnect and 19 university and industry partners and organisations in the medical-biotechnology sector, will be delivering the second year of this exciting and innovative education program that will provide the necessary training to enable the successful commercialisation of Australian medical technology research.
Registrations are now open for the 2019 offering of the BridgeTech Program which will select up to 100 participants from across Australia to take part in face-to-face and online training in the scientific, legal, financial, clinical, regulatory and reimbursement disciplines that contribute to research translation and the commercialisation of medical devices and diagnostics.
Further information and the Expression of Interest form is available BridgeTech Program website.
Applications are due by 15 February 2019
For application advice and support for Flinders applicants, contact Kate Luders, Senior Research Support Officer, Medical Device Research Institute via kate.luders@flinders.edu.au.
The BridgeTech Program is a professional development program on commercialisation that equips researchers and entrepreneurs with the enhanced skills, knowledge and networks to bring new medical devices and medical technologies to market. Flinders is a partner of the Program

The BridgeTech Program was awarded industry-matched funding by MTPConnect (Medical Technologies and Pharmaceutical Growth Centre).

---