New Opportunities

Australian Biological Resources Study - National Taxonomy Research Grant Program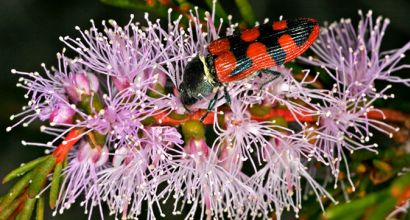 The Australian Government is inviting applications via a targeted competitive process to apply to contribute towards outcomes under the Department of the Environment and Energy's Program 1.2: Science, Information and Research commencing in the 2020-21 financial year.
The Australian Biological Resources Study National Taxonomy Research Grant Program provides grants for research into taxonomy and systematics and to support the training and/or recruitment of taxonomists.
The program is the only grant program in Australia that is targeted towards the support of research into taxonomy, to:
improve our knowledge of the Australia biota through targeted taxonomic research
increase funding for taxonomy through enhanced co-funding opportunities
build Australia's taxonomic capacity by supporting tertiary research training and early career researchers.
Benefits of the program include:
increased support for students and early career researchers (including provision for retired taxonomists to mentor younger researchers through support for non-salaried researcher positions)
provision for major, national-scale investigations incorporating multiple researchers and institutions.
Grant applications must address at least one of the Australian Biological Resources Study: Priority Areas for Research Grants.
The closing date for the Research Grant Program is 11 December 2019. The Flinders internal closing date for a completed final draft application is 27 November 2019. For application advice and assistance, contact Dr Sarah Jay, Research Grants Officer (IGII).
For more information, visit the grant opportunity on the Community Grants Hub website.
---