New Opportunities

2021 HFSP Nakasone Award Call for Nominations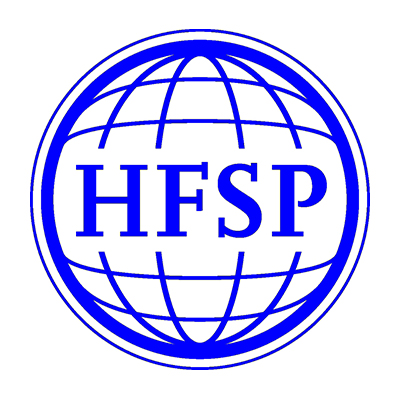 Nominations are invited for the 2021 Human Frontier Science Program (HFSP) Nakasone Award and are to be submitted by 24 April 2020.
The HFSP Nakasone Award is designed to honour scientists who have undertaken frontier-moving research in biology, encompassing conceptual, experimental or technological breakthroughs. Both senior and junior scientists are eligible and peer-recognised excellence is the major criterion for selection. However, the jury will pay particular attention to recent breakthroughs by younger scientists. The prize is open to all scientists, not only those who have received funding within the HFSP.
The awardee(s) will receive an unrestricted research grant of USD 10,000, a medal and a personalised certificate. The award ceremony will be held at the annual HFSP Awardees Meeting, where the awardee will deliver the HFSP Nakasone Lecture.
The award is for scientific excellence of a clearly defined discovery or series of discoveries in basic life science research, in accord with HFSP's mission to support basic research into the "complex mechanisms of living organisms". Areas have traditionally ranged from molecular and cellular approaches to biological functions to systems neuroscience including cognitive functions. However, all levels of complexity involving mechanisms of biological phenomena or the interactions between organisms will be considered.
Nominations must be submitted using the simple nomination form. Instructions are included in the form. For more information, visit the HFSP website.
Proposers must provide:
The completed nomination form
The candidates CV
The discovery or discoveries shall:
be frontier contributions to knowledge in the life sciences;
have resulted in a notable conceptual breakthrough that has had significant consequences for scientists throughout the world;
be identifiable via (a) specific publication(s).
Experimental, conceptual and technological contributions are all eligible. However, HFSP has a focus on early career scientists through its Fellowship and Research Grant funding programs and so nominations of scientists who have achieved a recent significant breakthrough at an early stage of their careers are especially encouraged.
Self-nominations are not accepted.
Previous Awardees
2020 Angelika Amon of the Koch Institute for Integrative Cancer Research at MIT, Cambridge, USA for discovering aneuploidy-induced cellular changes and their contribution to tumorigenesis.
2019 Michael Hall of the Biozentrum at the University of Basel, Switzerland for the discovery of the master regulator of cell growth, the target of rapamycin (TOR) kinase.
2018 Svante Pääbo from the Max Planck Institute for Evolutionary Anthropology in Leipzig, Germany for his discovery of the extent to which hybridization with Neanderthals and Denisovans has shaped the evolution of modern humans, and his development of techniques for sequencing DNA from fossils.
---