New Opportunities

Discovery Fast Track for early drug partnerships is now open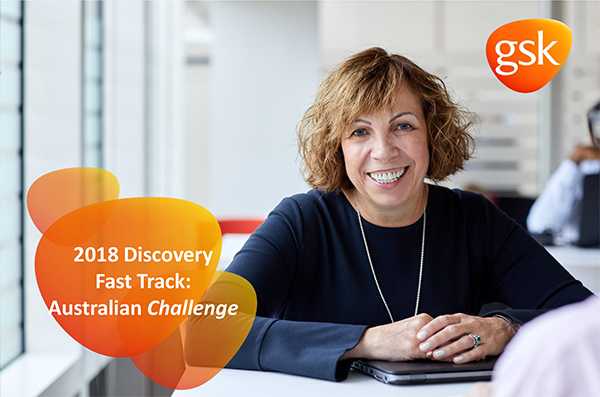 GSK's Discovery Fast Track Australian Challenge, a program designed to accelerate the translation of early-stage research into game-changing new medicines, is now open for nominations. The nomination period will close on 27 April 2018. The Challenge provides a new template for drug discovery as it aims to rapidly uncover the best opportunities for discovery research.
Winners will get access to GSK's state of the art screening technologies and extensive library of compounds. Working with GSK experts, winning scientists will be able to test their hypotheses in the hope of finding compounds with the potential to develop into the medicines of the future. In addition, up to $75,000 AUD will be provided to enable winners to conduct supportive research for the collaboration.
Since its initial launch in 2013, the annual Discovery Fast Track Challenge has attracted more than eleven hundred proposals from more than three hundred universities, academic research institutions and hospitals in 28 counties. Previous entries have focused on a broad range of disease areas, including malaria, antibiotic resistance and certain types of cancer.
In addition, it may be possible to pursue promising results in collaboration with GSK's Discovery Partnerships with Academia (DPAc) team under a further collaboration.
Further details on the application process can be found at www.gsk.com/discoveryfasttrack. Flinders applicants should contact Gareth Rees, Research Development and Support, for advice on applying.

---