New Opportunities

Financial Markets Foundation for Children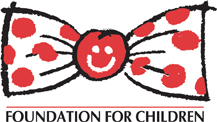 The Financial Markets Foundation for Children is now accepting Expressions of Interest (EOI) relating to the Foundation's aim to assist in the health and welfare of children in Australia
The EOI close on 30 September 2018. The Flinders internal closing date is 15 September 2018. For application advice and assistance, please contact Mary Lyons, Senior Research Grants Officer (IGII).

Funding available is $50,000 - $80,000 per year, and for either one or two year projects.
Further Information is available at the Financial Markets Foundation for Children website.
---