New Opportunities

Mito Foundation Booster Grants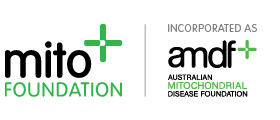 The Mito Foundation is excited to make funds available to exceptional research into mitochondrial disease (mito) as part of its new Medical and Research Funding Strategy. This has been made possible by the fundraising efforts of the Foundation, including The Bloody Long Walk National Series.
The Booster Grants offer an exciting opportunity for those whose research was deemed of a high quality by the National Health and Medical Research Council (NHMRC) but were unsuccessful in securing funding.
Mito Foundation Booster Grants provide up to $75,000 worth of funding and may assist in securing future NHMRC funding.
Funding Round is open now and closes on 7 January, 2019. For application advice and assistance, please contact Gareth Rees, Senior Research Officer (NHMRC, MRFF, & Health).

More Information on the Mito Foundation Booster Grants and access the application form is available at their website.
---