New Opportunities

HASS Careers – Where do you want to go and how will you get there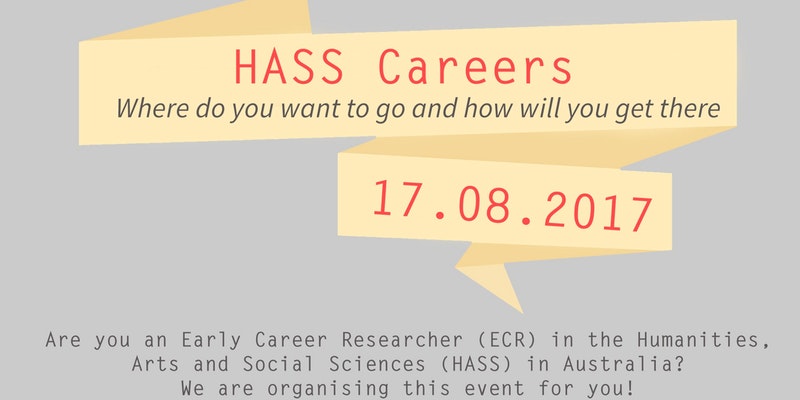 This half-day event will present participants with the opportunity to meet representatives and leading academics from the HASS sector, explore current issues, participate in discussions around best practice related to research outcomes, and foster collaborations.
The event is being run by the Council for the Humanities, Arts and Social Sciences (CHASS) is holding an event for Early Career Researchers on Thursday, 17 August 2017 at the RMIT University City Campus, Melbourne.

Sessions will include: Employment, Applying for Funding, Publishing, Engaging with your audience, and Peer-mentoring. Registration is $45 (+ GST) per person. Lunch and afternoon tea will be provided.
For more details on speakers and a FAQ about the event, see the event's Registration page.

---