New Opportunities

Databases and other information on COVID-19 from the World Health Organisation and the National Institutes of Health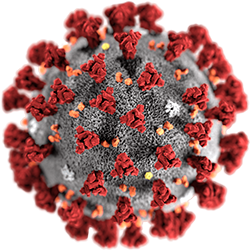 The World Health Organisation (WHO) has a dedicated COVID-19 section on their website that provides a database on COVID-19 related publications, resources and information. The WHO also provides detail on their Emergency Use Listing Procedure (EUL) and the International Clinical Trials registry platform.
The National Library of Medicine from the National Institutes of Health (NIH) has created an open-resource literature hub known as LitCovid, that aims to curate the most comprehensive collection of international COVID-19 research papers.
As detailed in Nature, LitCovid has been developed with the support of the US National Institutes of Health's intramural research programme, and is updated daily with newly published articles. The aim is to provide timely insight from the scientific literature into the biology of the virus and the diagnosis and management of those who have been infected.
LitCovid has a sophisticated search function that can identify roughly 35% more relevant articles than do conventional keyword-based searches for entries such as 'COVID-19' or 'nCOV'. The articles are categorised by topic - overview, disease mechanism, transmission dynamics, treatment, case report and epidemic forecasting - as well as by geographic location for visualisation on a world map.
The NIH website on Coronavirus Disease 2019 (COVID-19): Information for NIH Applicants and Recipients has a list of available resources for researchers and applicants. The resources include links to NIH Guide Notices and FAQs as well as information provided by the CDC and the WHO.
The Deputy Director for Extramural Research, Dr Michael Lauer, has released a statement and video link on flexibilities needed for COVID-19 Public Health Emergency.
Assistance and application advice is available from the Flinders' Grants and Tenders team.
Note other databases and resources may exist, but these two have been brought to our attention by members of Flinders' research community who were keen to share these resources with colleagues. Please contact us if you wish to alert us to other COVID-19 related research news, information or resources.
---