New Opportunities

Evidence based advocacy for children and youth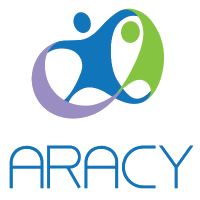 The Australian Research Alliance on Children and Youth (ARACY) is a national organisation that seeks to advocate for better use of evidence in policy relating to children and young people (up to age 25). It was founded by the paediatrician and health researcher Fiona Stanley in 2001.
ARACY acts as a basis for exchange (between researchers, practitioners, advocacy groups and policymakers) and advocacy on a wide range of issues impacting on children and young people, including early child development, child and adolescent health, engagement in education, and inclusion of children.
Its advocacy is based on The Nest action agenda, which highlights the following priorities for children and young people: love and safety; meeting material needs like food, clothing and housing; health; learning; a chance to participate in decision making; and pride in culture and identity. It promotes action to improve wellbeing of Indigenous children and young people across all these priority areas.

Since ARACY aims to promote evidence based policy for children and young people, it is very keen that academics are engaged with its networks and forums. For researchers, ARACY events, forums and networks (which are organised both online, and occasionally in Adelaide, but more frequently in Sydney, Melbourne and Canberra) are useful for making contacts with potential collaborators, especially for interdisciplinary work. For practitioners, (for example, health, education and early childhood professionals) ARACY can be a useful means of engaging with researchers and advocates, and a source of information on policy developments as they impact on children and young people.
Flinders University is a corporate member of ARACY. This means that all staff have access to ARACY materials and networks. Please contact jan.sidford@flinders.edu.au to get on the list.
---