New Opportunities

2019 Augusta Zadow Awards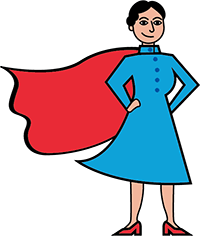 Do you have an idea, project or research that delivers significant benefits to women and young workers in South Australian workplaces? Now is your chance to make a difference.
SafeWork SA is offering up to $20,000 in the annual Augusta Zadow Awards, which provide funding for projects that improve health and safety for women and young people working in South Australia.
Applications are now open and will close 9 am Monday 19 August 2019. The Flinders internal date is 5 August 2019. For application advice and assistance, contact Mary Lyons, Senior Research Grants Officer (IGII).

Successful projects will:
address a work health and safety issue faced by women or young workers, and/or
significantly improve health and safety for women and young workers through research or further education.
Applicants must be a permanent resident of South Australia, and able to start the project, research or study in 2019.

For further information on the application process and the application template, visit the SafeWork SA website.

---