New Opportunities

Churchill Fellowship 2019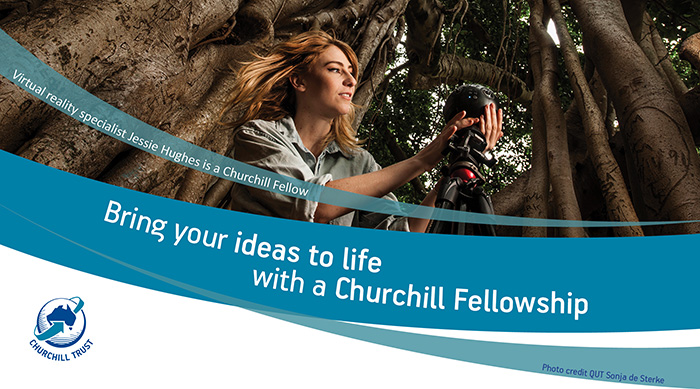 A Churchill Fellowship can offer you (as an Australian citizen) the remarkable opportunity to travel overseas to investigate a topic or an issue that you are passionate about.
It is for anyone who has exhausted alternatives within Australia and would like to see what other countries are doing successfully in a similar space to inspire new ideas, innovation, and excellence.
The high international regard for Churchill Fellowships provides a pathway for Churchill Fellows to access expertise from around the world that is not typically available to everyone, expanding your knowledge and experience for the benefit of Australian society.
No prescribed qualifications are required in order to apply for a Churchill Fellowship, however, the Fellowship is NOT designed to enable applicants to complete tertiary qualifications.
The subject of your proposed project is limitless provided a benefit to Australia is evident and a willingness to share the knowledge gained with Australia is displayed.
100 Fellowships are available for award in 2019. Applications close 5.00pm AEST, Tuesday 30 April 2019. The Flinders internal closing date is 16 April 2019.
For application advice and assistance, please contact Mary Lyons, Senior Research Grants Officer (IGII). More information and access to the online application form is available at the Churchill Trust website.

---