New Opportunities

Call for submissions and Peer Reviewers for the Australian Journal of Defence and Strategic Studies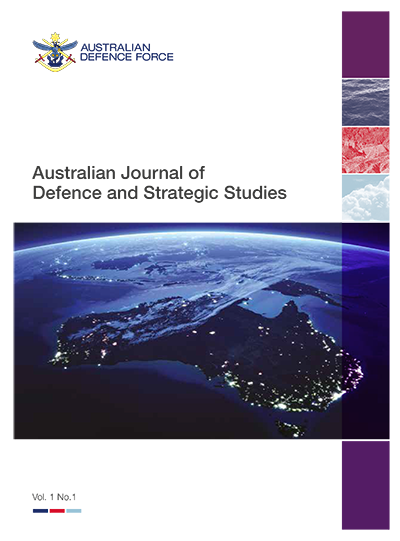 The new Australian Journal of Defence and Strategic Studies (AJDSS) will provide insights and analysis that stimulate critical thinking and be a platform for addressing issues relevant to Australia's defence and strategic interests.
The AJDSS is committed to publishing high-quality professional discourse and peer reviewed scholarship that contributes to national, regional and global defence and national security dialogue.
The journal aims to be a leading source of contemporary defence and strategic thinking and practice, which nurtures the desire in military and civilian personnel to achieve individual, and collective, professional excellence.
The AJDSS welcomes submissions considering future and contemporary concerns relevant to the defence and strategic outlook of Australia and the Indo-Pacific region.
Submissions Deadlines
Vol 2. No. 2 30 April 2020
Vol 3. No. 1 30 September 2020
Length of submissions
AJDSS considers:
scholarly research papers of 4000 to 6000 words
commentary and opinion essays of 1500 to 4000 words
reviews and review essays (generally by commission) of 800 to 2000 words
correspondence in response to articles of no more than 2000 words.
It is the expectation that all submissions will be original, clearly argued and demonstrate appropriate levels of research and evidence. Scholarly research papers accepted for consideration will undergo a double-blind peer review process.
Peer Reviewers
Academics and subject matter experts interested in peer reviewing for AJDSS are welcome to contact the editorial office outlining their areas of expertise and availability.
For more information, visit the AJDSS webpage.
---