Seminars Conferences and Workshops

Quantitative courses at ACSPRI's Summer School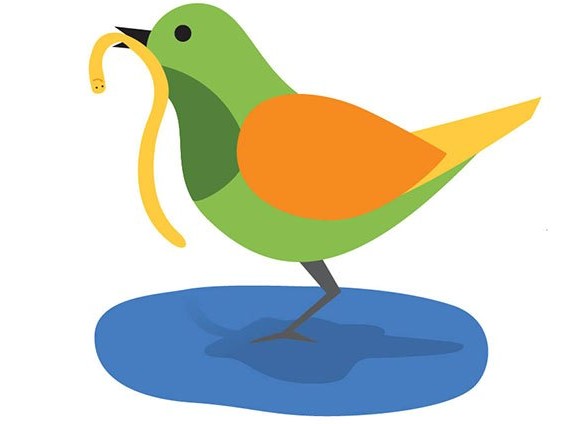 Need a statistics refresher, or perhaps you need to master an new approach to your data analysis?
The early-bird offer for the Australian Consortium for Social and Political Research Incorporated (ACSPRI) Summer School quantitative courses closes on 12 December.
Follow the links for course outlines, or visit the ACSPRI Summer Program page.
Fundamentals of Statistics
ANU- Jan 21-25 & UniMelbFeb 4-8
A solid foundation in basic statistical concepts and procedures
Emphasises statistical techniques applicable to the social sciences.
Largely non-mathematical, concentrating on concepts rather than mathematical theory
Gain competency in SPSS (no previous experience needed)
SPSS for Researchers
Learn procedures to set up, modify and present data obtained from surveys, experiments and other sources.
Covers basic statistical concepts
Provides you with a structure to help you develop a data analysis plan
For people with little or no knowledge of SPSS, or who want to improve their SPSS skills
Data Analysis in R
A course for applied data analysts, looking at public policy, social sciences and industry.
Learn to use R for statistical analysis including means, confidence intervals and linear regression in R.
Create publication standard graphs of your results.
No prior experience with R, or any sophisticated quantitative methods are required for this course.
Data Analysis Using Stata
Stata for beginners, introducing you to survey research, data management, analysis and graphics. Appropriate for people familiar with Stata who want to extend their capabilities
You are encouraged to bring your own data for analysis.
Fundamentals of Multiple Regression
An informal and applied introduction to, and the fundamentals of multiple regression. By the end of the course, you will be able to:
conduct regression analyses;
interpret the results;
inspect elementary regression diagnostics to test the underlying model assumptions.
Applied Statistical Procedures
ANU - Jan 21-25 & UniMelb Feb 11-15
An intermediate, applied course covering a range of the most commonly used statistical procedures.
Taught from an applied prospective, with questions encouraged
A good foundation for progression to the more detailed courses (Regression, Factor Analysis & SEM)
The Statistical package used will be SPSS, with no prior knowledge of SPSS required
Applied Multiple Regression Analysis
An advanced course for those with previous knowledge and experience with multiple regression
Reviews the principles of Multiple regression & looks at specific issues and problems arising from its application.
This course will provide you with the necessary background to proceed to Structural Equation Modelling (SEM).
Research Design and Analytical Methods in the Social Sciences
An introduction to designing experimental studies and quasi-experiments in the social sciences, including:
achieving the highest calibre results to answer specific research questions
threats to validity and assessing the quality of design;
issues related to multiple regression;
an introduction to statistical analyses for the generated data (using SPSS)
Using R for Advanced Statistical Analysis and Analytics
For those who have basic knowledge and experience with R, and would like to develop their advanced statistical methods, including:
design and reporting;
linear, logistic and Poisson regression;
analysis of Variance;
factor analysis;
longitudinal data analysis;
clustering techniques;
data visualisation.
Scale Development Rasch Analysis and Item Response Theory
An overview of the scale development process and the statistical techniques used including:
Reliability analysis,
Factor Analysis and
Rasch Analysis.
You will use RUM2030 Software to formally assess the measurement properties of scales and tests. A practical applied course with detailed, hands-on experience using SPSS and RUM2030.
Applied Longitudinal Data Analysis
An introductory course, that provides an overview of the statistical theory, many applications & capabilities of LDA.
The course will focus on linear mixed effects models and look at generalised linear mixed effects models.
You will be using Stata and a full set of exercises and solutions will be provided.(no prior experience in Stata necessary)
This course has been developed in consultation with staff from the National Centre for Longitudinal Data, Dept of Social Services.
Big Data Analysis for Social Scientists
An introduction to the collection and analysis of socially-generated 'big data' using the R statistical software and Gephi network visualisation software. Focuses on programmatic approaches to social media and the WWW including:
collecting data;
constructing, analysing and visualising social networks;
extracting and analysing text data;
conducting temporal analysis;
identifying and engaging with advanced techniques for dealing with very large datasets.
Fundamentals of Structural Equation Modelling:
An introductory overview of the fundamentals of SEM, theory, applications and capabilities including;
study design and reporting;
review of regression, correlation and covariance;
stages of SEM modelling and reporting SEM research;
SEM diagnostics
You are encouraged to BYO data, as you will be asked to draw an SEM model from your research to discuss with the class and get feedback.
Advanced Structural Equation Modelling using AMOS
An advanced course in SEM for existing AMOS users covering:
revision of basic concepts;
problem data and problem models;
constructing composite variables for use in SEM;
advanced single models;
multi-level Analysis and mixture models;
personal research with the instructor's assistance - you are encouraged to BYO data sets or research problem.
Applied Structural Equation Modelling using Mplus
Introduces participants to a range of basic structural equation models and the use of MPlus software to estimate the model parameters.
Introduction, revision and the fundamentals of SEM;
the 8 steps of SEM;
basic SEM models;
problems in SEM;
introduction to advanced SEM models;
participants have the opportunity to work on their own research problems with the instructor's assistance.
Multi-level Analysis using Mplu
An introduction to the concepts and techniques required to analyse data that is multi-level in nature, including:
introduction to multilevel data, revision of basic analytical techniques and an introduction to multilevel modelling;
two-level regression models;
two-level latent growth-curve models (repeated measure designs);
two-level confirmatory factor analysis (CFA) and structural equation modelling (SEM);
three-level Models;
mixture Modelling (including Latent Class Analysis);
personal research with the instructor's assistance - you are encouraged to BYO data sets or research problem.
---