Seminars Conferences and Workshops

Exclusive Adelaide event invitation with Chief Scientist, Alan Finkel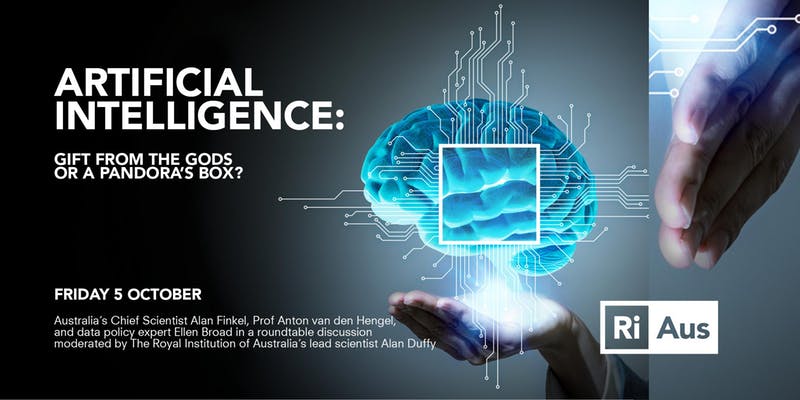 The Artificial Intelligence revolution isn't coming, it's here, and it's sure to impact the way research is carried out in coming years. It will be important for researchers to be aware of the issues and the opportunities of AI.
Join Australia's Chief Scientist Alan Finkel, in his first public appearance in Adelaide, machine learning expert Professor Anton van den Hengel, and data policy expert Ellen Broad at a special roundtable discussion, at The Science Exchange in Adelaide, to explore the issues surrounding AI and what Australia needs to stay a world leader in the field. Artificial Intelligence: gift from the gods or a Pandora's box? , presented by the Royal Institution of Australia, will be held on Friday 5 October from 12:30–2pm or 11:45am for lunch.
The discussion will be moderated by, Alan Duffy. Learn more about the event here.
If you would like to attend this event there are two options for you. Firstly you can secure a free ticket to the event, which runs from 12:30–2pm. Secure your free ticket here.
Secondly, we will be holding a lunch before the event. If you wish to attend the lunch, which runs from 11:45am–12:30pm and includes a free event ticket, you can secure a place at the lunch for $25. Purchase your ticket here.

---