Seminars Conferences and Workshops

Science Meets Parliament - early bird registrations closing soon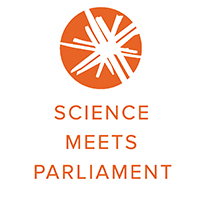 With an expected Federal election in mid-2019, the next Science meets Parliament is your chance to influence the way science and technology shape Australia.
Experts from across the nation have taken part over the last 20 years, learning about the policy- and decision-making process and connecting with parliamentarians to enhance understanding of how science contributes to Australia's health, environment, wealth and wellbeing.
You could follow in their footsteps at the 20th Science meets Parliament to be held on 13-14 August 2019.
Join Science and Technology Australia and work alongside passionate and curious colleagues from across the STEM sector towards the mutual mission of enhancing the role, reputation and impact of science and technology in Australia.
Early Bird registration closes on 30 April 2019. To register and more details about the event, visit the Science and Technology Australia website.
---