Seminars Conferences and Workshops

Intergenerationally Disadvantaged Public Economic Forum - registrations now open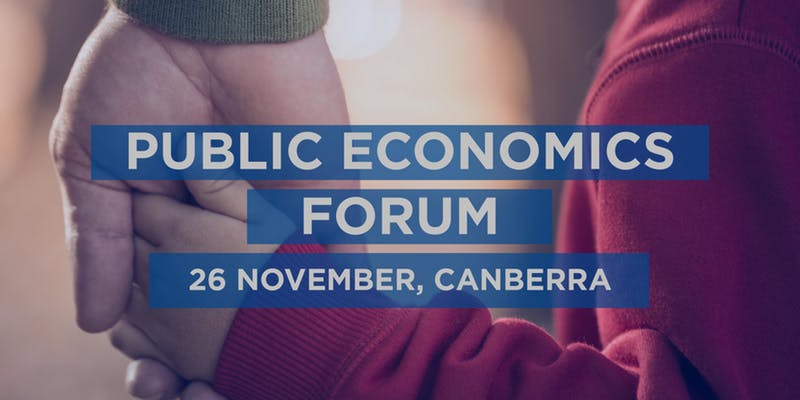 The next Public Economic Forum, hosted by the Melbourne Institute, will bring together leading Australian and international thought leaders to discuss the latest research findings and innovative initiatives, and to provide evidence-based social policy recommendations on how early disadvantage exposes many to a lifelong cycle of deprivation that persists across generations.
Evidence suggests that children exposed to adverse economic conditions and parental joblessness in their pre-adult life are likely to experience poor educational achievements and labour market outcomes that, in turn, determine future economic achievements and health outcomes.
Understanding the role of early disadvantage in the Australian context is crucial given the considerable share of children exposed to income poverty and parental joblessness.
Register for the Public Economics Forum to be held on 26 November 2019 to hear about:
The nature and persistence of intergenerational disadvantage in Australia and internationally;
Examples of successful initiatives to reduce poverty and promote wellbeing;
The roles of parenting and financial capability in developing successful outcomes;
What this evidence means for the design of (new) policies and practices that will benefit disadvantaged families and Australian society.
The speakers and their topics are:
Professor Miles Corak, City University of New York – Intergenerational mobility in comparative contexts.
Ms. Kylie Macfarlane, General Manager Corporate Responsibility, Commonwealth Bank – The roles of parenting and financial capability in developing good outcomes.
Associate Professor Irma Mooi-Reci, School of Social and Political Sciences, The University of Melbourne – Intergenerational persistence of joblessness in Australia.
Dr Nicolás Salamanca, Melbourne Institute: Applied Economics & Social Research, The University of Melbourne – Factors behind intergenerational disadvantage in Australia.
To learn more about the speakers, visit the Eventbrite page.
The Forum will be held on Tuesday 26 November 2019, 11.30am to 2.00pm in the National Portrait Gallery, King Edward Terrace, Parkes, ACT 2600. Registration includes two-course sit-down lunch and beverages.
Group Discount Pricing for 4 tickets or more is $100 including GST (per person), and regular pricing from 31 October is $120 including GST
Registration is essential, register online at the Eventbrite page.
---