Seminars Conferences and Workshops

Australian Dementia Forum 2018 Call for Abstracts Now Open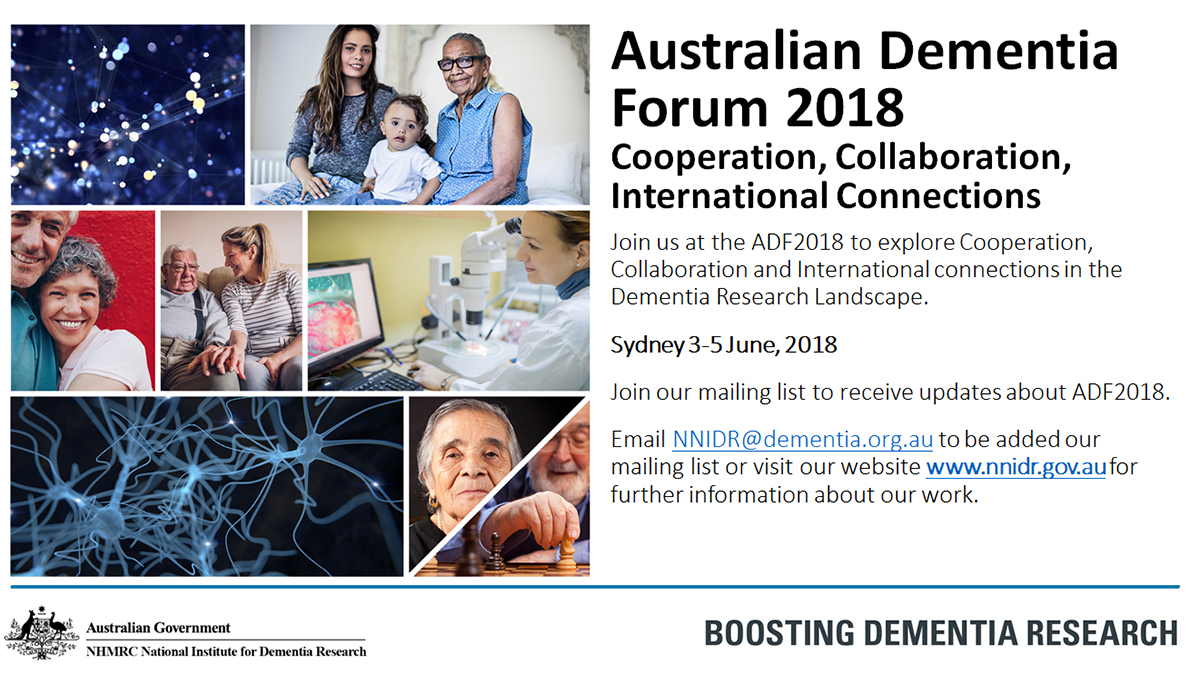 The NHMRC National Institute for Dementia Research is pleased to announce that submissions for the Australian Dementia Forum 2018 (ADF2018) are now open. The ADF2018, held 3-5 June in Sydney, will explore Cooperation, Collaboration and International Connections in the Dementia Research Landscape.
The ADF2018 organising committee is calling for abstract submissions, offering bursary applications for international early career fellows to attend ADF2018 and network with one or more research groups in Australia, and applications for travel awards from people with dementia, or carers, to present work on their involvement in dementia research.
Abstract submissions should be submitted through the ADF2018's online portal. Applications for travel awards can be downloaded from the portal and should be emailed to to NNIDR@dementia.org.au. The Call closes 5:00 PM (AEDT) on Friday 23 March 2018.

---