Seminars Conferences and Workshops

2019 Ageing in a Foreign Land conference and Award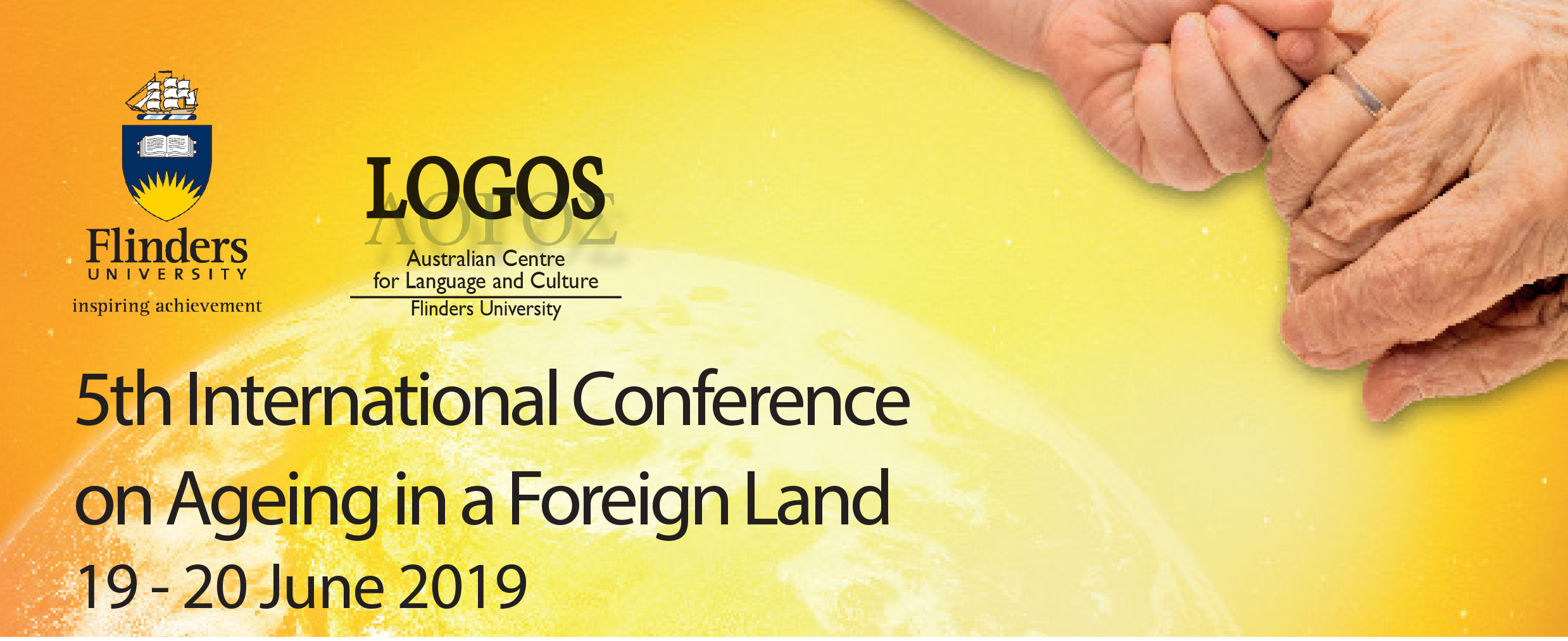 The 2019 Ageing in a Foreign Land conference delivers a unique program that appeals to a broad range of audiences from policy, research, clinical, government and community sectors, focused on older culturally and linguistically diverse (CALD) people and communities.
Held at Flinders on 19-20 June 2019, early registration closes on 30 April 2019.
Themed 'Ageing Well Through Communities, Capacity and Innovation', the 2019 Ageing in a Foreign Land Conference will build capacity through sharing knowledge and showcasing research innovation with broad range of application for services, co-designing practices and evidence for ageing policy led approaches.
The Conference will also feature the first Ageing in a Foreign Land Award to celebrate and recognise service achievements to older CALD people, communities and building sector capacity.
The Award is an acknowledgement to our communities as well as individuals from the earliest migrants, through to more recent arrivals, from various cultural backgrounds, which strengthen inclusion and support opportunities for lifelong connectedness, active participation and meaningful experiences.
Further information, including important dates and keynote speakers, can be found at the conference site – https://www.flinders.edu.au/engage/culture/whats-on/ageing-in-a-foreign-land.html.
---