Seminars Conferences and Workshops

2017 Symposium - Australian Academy of the Humanities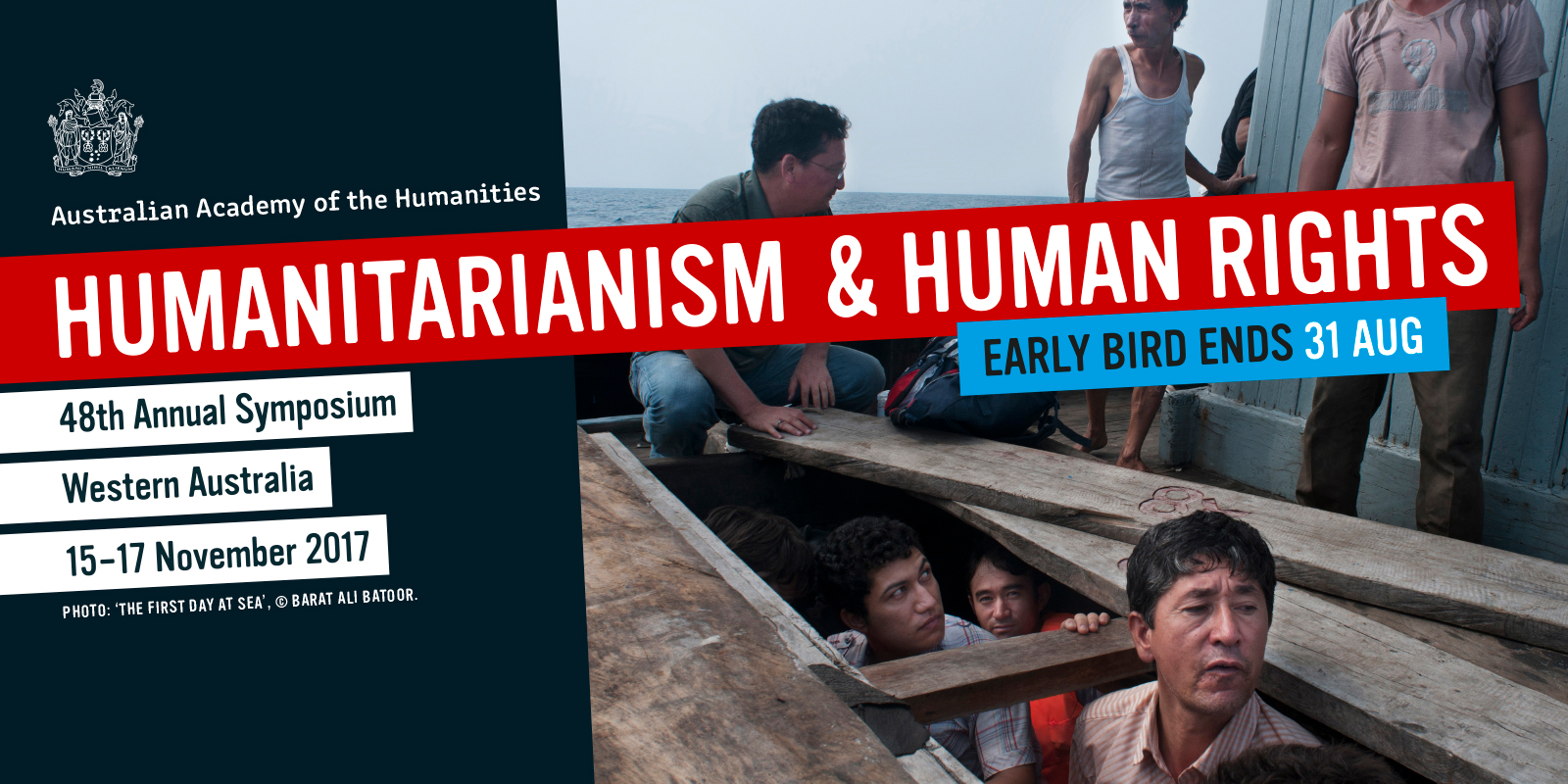 The 48th Symposium for the Australian Academy of the Humanities will be held in Western Australia from Wednesday 15 to Friday 17 November 2017. Early bird registrations for the Symposium will close on 31 August 2017.
This year's Symposium theme is Humanitarianism and Human Rights. Over the last decade, there has been an explosion of interest in the history of human rights, linked to critique of its current global formations. The long history of human rights has been shaped by the ideas of humanism, conflicts for religious freedoms and political representations, and colonial engagement that provokes debates about universal humanity and inviolable rights.
The Symposium program will explore three related questions:
How is contemporary Australia shaped by these long intellectual and emotional histories regarding human rights and humanitarianism?
Can we identify a distinctively Australian perspective on these questions?
What are the challenges for Australia today in engaging with human rights related to matters as wide-ranging as sexuality, disability activism, Indigenous rights, linguistic imperialism, refugees, and religious freedoms.
A distinguished line-up of speakers will explore how contemporary Australia has been shaped by long intellectual and emotional histories regarding human rights and humanitarianism, and will consider the challenges facing Australia in engaging with wide-ranging human rights matters such as sexuality, disability, Indigenous rights, the environment, refugees, artificial intelligence and religious freedoms.
Speakers include Director of Anti-Slavery Australia, Jennifer Burn and Race Discrimination Commissioner, Tim Soutphommasane. They join Fellows of the Academy and members of the research community from a broad range of disciplines including linguistics, history, cultural studies, classics, law and the creative arts. See the full program here.
Symposium is a public event, open to all, and will bring together a large cross-section of Academy Fellows, scholars, early career researchers, and representatives from government, education, peak bodies, industry, and the community.
---