Seminars Conferences and Workshops

Registrations now open for the 2020 South Australian Allied Health Research Forum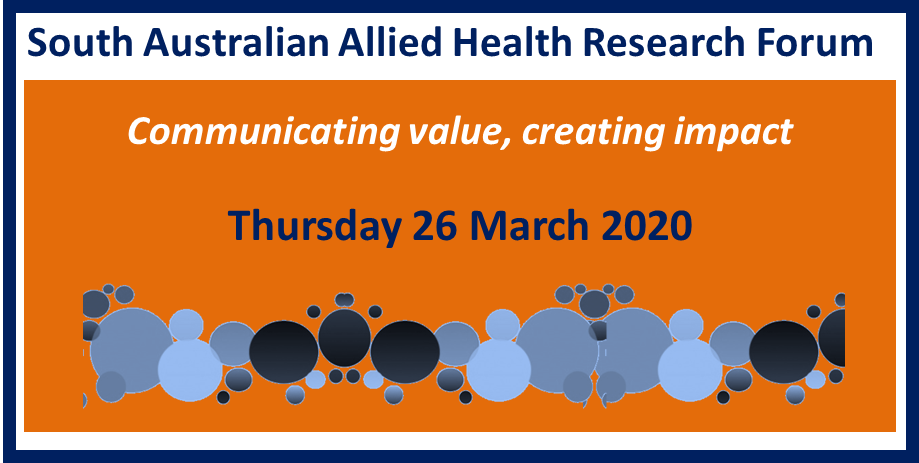 Registrations are now open for the 2020 SA Allied Health Research Forum 'Communicating value, creating impact' to be held on 26 March 2020.
This forum is an opportunity for allied health clinicians with an interest in research and quality improvement activities to learn about the breadth of research projects being undertaken across allied health in South Australia and for clinical researchers to showcase their work.
Keynote presentations and workshops will be offered, addressing various facets of allied health research such as how evidence-informed care improves patient outcomes, how to effectively communicate the outcomes of research and demonstrating the importance of clinician-led research.
Register via Eventbrite. Standard registration for non-allied health staff or attendees external to SA Health is $120.
---