Seminars Conferences and Workshops

Dr Gianluca Tozzi
Where: 5.29 Conference room @ Tonsley
When: Wednesday 12 April 2017
Time: 11:30 AM – 12:00 PM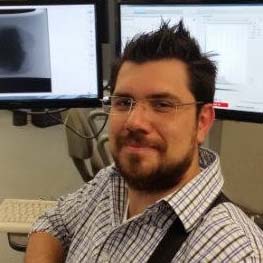 Digital Volume Correlation (DVC), the newly formed Zeiss Global Centre at the University of Portsmouth, UK, and how this relates to the Flinders Medical Device Research Institute will be the main topic at the upcoming presentation by Dr Gianluca Tozzi.

Gianluca, Senior Lecturer in Mechanical Engineering at the University of Portsmouth, is one of five Flinders Visiting International Research Fellows at Flinders this year. He has come to Flinders to help develop Flinders' expertise in DVC, and to create international collaborations with the Zeiss Global Centre. The Centre aims to undertake research into the structural competence of biological structures, biomaterials and bio-inspired engineering materials, through advanced X-ray microscopy, including the use of DVC.
Gianluca will be at Flinders for eight weeks.
All interested Flinders researchers are welcome to attend the half hour presentation. Please RSVP to debbie.cocks@flinders.edu.au

---