Seminars Conferences and Workshops

2019 Stop Domestic Violence conference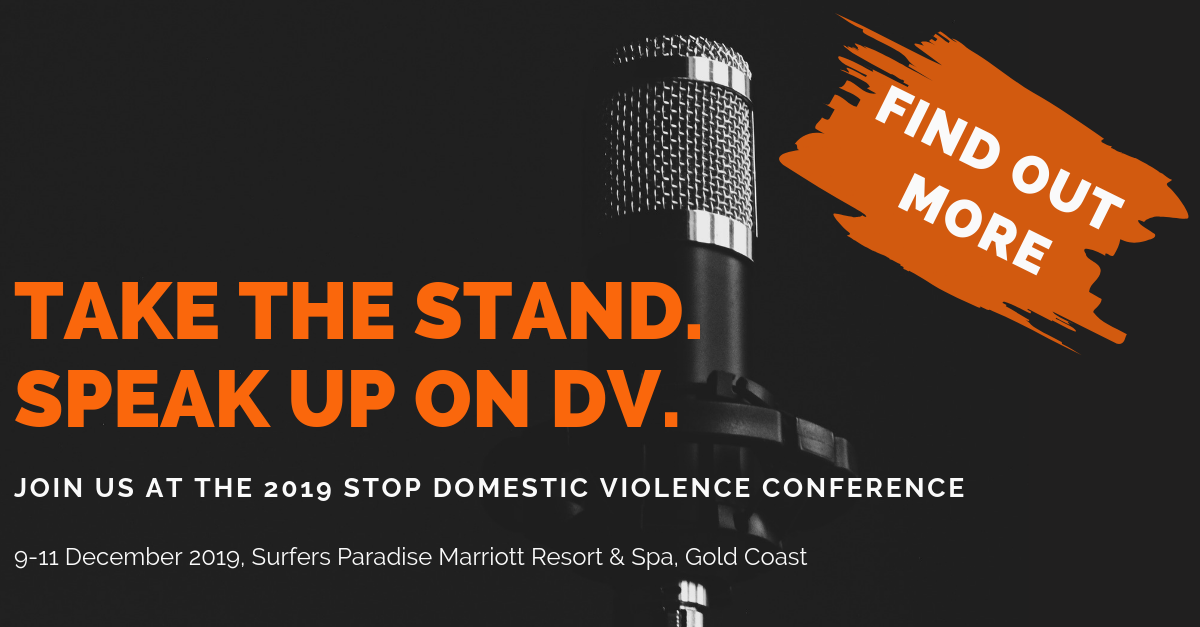 With thousands of Australians at risk of sexual, physical and emotional abuse, it is crucial for many sectors in Australia to come together as one and provide a unified voice for change.
The 2019 STOP Domestic Violence Conference, is now open for registration and is also calling for presenters.
The Conference will be held from 9-11 December 2019, on the Gold Coast. More information, including registration details and the types of presentations being sought, is available at the Conference website.
From lived experience speakers through to academics, the program is diverse and inclusive. The aim is to discover successful practical strategies, hear different perspectives, examine the latest research and reports, and connect with people dedicated to the same common goal.
With greater knowledge, insight and network connections, the work that will be presented can help to change the lives of thousands of Australians.
---