Flinders Research News

Release of Individual ERA2018 Research Output Dashboard in RePortal

On Thursday, 30 May 2019, Research Development and Support (RDS) released the Excellence in Research Australia 2018 (ERA2018) analysis to each College.
The Research Analytics and Impact team in RDS have developed a self-serve area in RePortal to enable researchers to view their own research outputs included in ERA2018 including discipline assignments and citation metrics where appropriate.
All current staff and adjuncts can access RePortal via their Okta dashboard.
Once logged into RePortal, staff will need to click on 'My ERA2018 Outputs' (see red arrow) under the 'Flinders Research' header as shown in the screenshot below: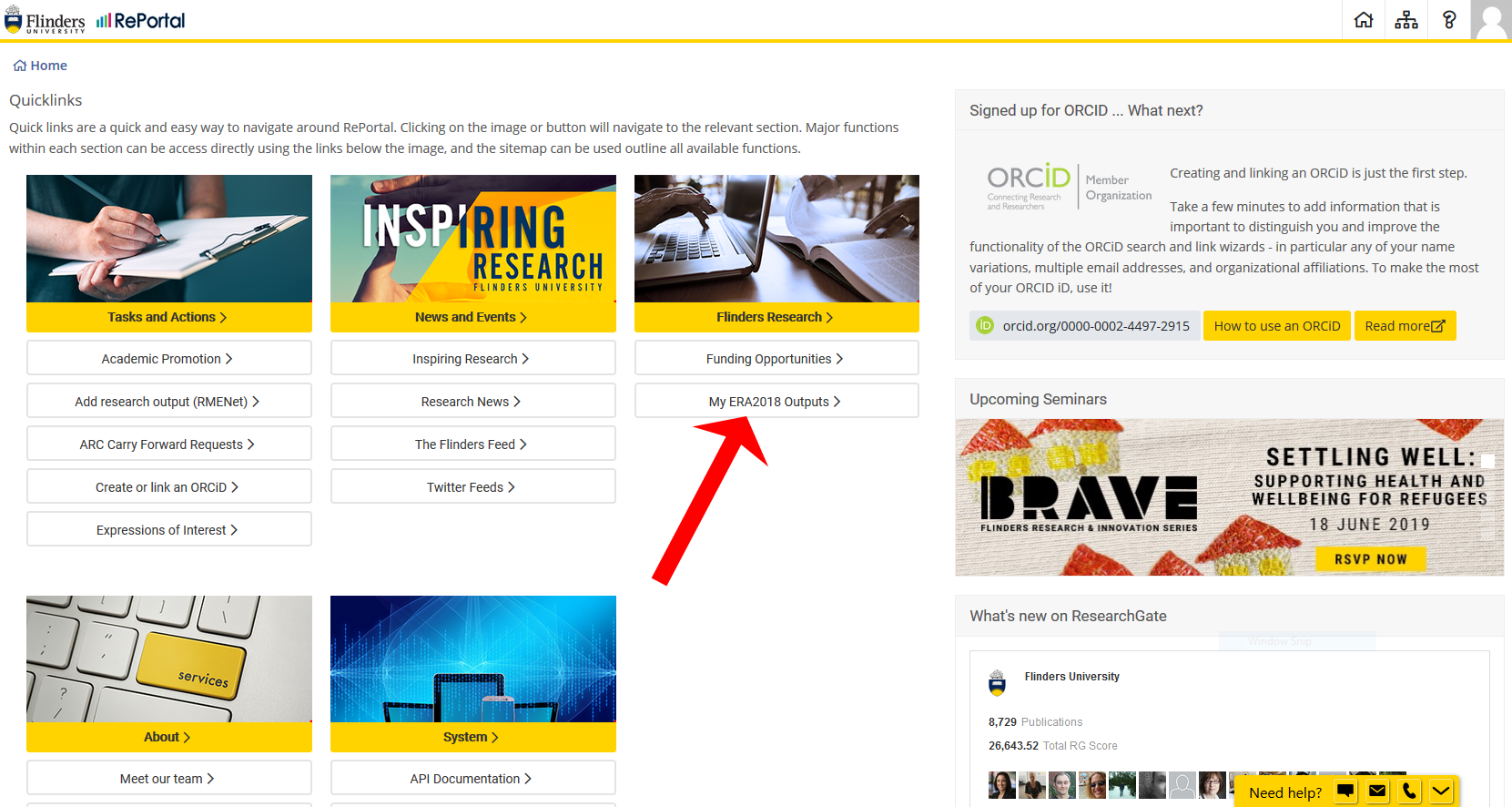 The self-serve area provides some background information on ERA, charts presenting some key analysis on an individual's research outputs and a listing of research outputs. The listing of research outputs can be grouped and sorted in different ways using the column headers.
The Research Analytics and Impact team will look to add further functionality in the coming weeks and any feedback on the current dashboard and/or potential new features is very much appreciated via research.data@flinders.edu.au.