Seminars Conferences and Workshops

Commercial determinants of health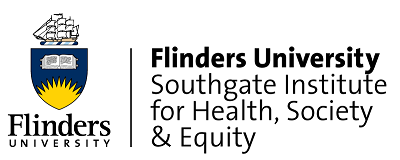 Southgate Institute for Health, Society and Equity Policy Club presents Commercial determinants of health.
Corporations have a major influence on population health. Commercial practices affect key economic, social and environmental determinants of health and equity including income, employment, healthcare and medicines, food products and supply systems, and the natural environment. This policy club presents cutting edge research on approaches to regulation for commercial determinants of health, presents tools for evaluating the health impacts of corporations, and provides an opportunity for discussion of the best approaches to addressing commercial determinants of health.
To be held on Tuesday, 10 July 2018, 4:45 PM for 5:15 PM – 6:45 PM at Flinders in the City, Cnr Flinders Street and Victoria Square, Level 10 Rooms 10.1/10.2.

Guest Presenters will be:
Professor Sharon Friel
Director and Professor of Health Equity at the Regulatory Institutions Network (RegNet), Australian National University.
Sharon is Professor of Health Equity and Director of the School of Regulation and Global Governance (RegNet), Australian National University. She is also Director of the Menzies Centre for Health Policy ANU. She is a Fellow of the Academy of Social Sciences Australia. She is Co-Director of the NHMRC Centre for Research Excellence in the Social Determinants of Health Equity. Between 2005 and 2008 she was the Head of the Scientific Secretariat (University College London) of the World Health Organisation Commission on Social Determinants of Health. Her interests are in the political economy of health; policy, governance and regulation in relation to the social determinants of health inequities, including trade and investment, food systems, and climate change.
Dr Julia Anaf
Research Associate, Southgate Institute for Health, Society and Equity
Julia's research focuses on assessing transnational corporations as commercial determinants of health. The Southgate Institute has been conducting pilot studies to better understand the health impacts from the operations of transnational corporations across different industry sectors and jurisdictions. These studies aim to inform appropriate methodologies for future research designed to expand the scope of corporate health impact assessments and implications for health equity.
Professor Elizabeth Handsley
Lecturer, College of Business, Government and Law
Elizabeth teaches constitutional law and media law at Flinders University, and researches mainly on children's media law. In that work Elizabeth exposes existing regulations to multidisciplinary and cross-doctrinal comparisons, for example with human rights and consumer protection paradigms.
Elizabeth was a co-author of a recent WHO Europe report on digital food marketing to children, and has co-authored articles evaluating anti-obesity laws by reference to the Australian Constitution and international human rights law, recently published in the Journal of Law and Medicine and the Australian Journal of Human Rights respectively. A co-authored article on the application of human rights and business principles to food marketing is forthcoming in the UNSW Law Journal.
A Q&A Panel will follow these presentations, facilitated by Professor Fran Baum AO, with Ross Womersley, CEO SACOSS, that will elaborate on the ideas presented and involve discussions with the audience.
This is a free event and finger food will be provided from 4:45pm
Please RSVP to enquiries.southgateinstitute@flinders.edu.au. For any queries, please email julia.anaf@flinders.edu.au.
---