Seminars Conferences and Workshops

Abstracts now open for the 2020 SA Allied Health Research Forum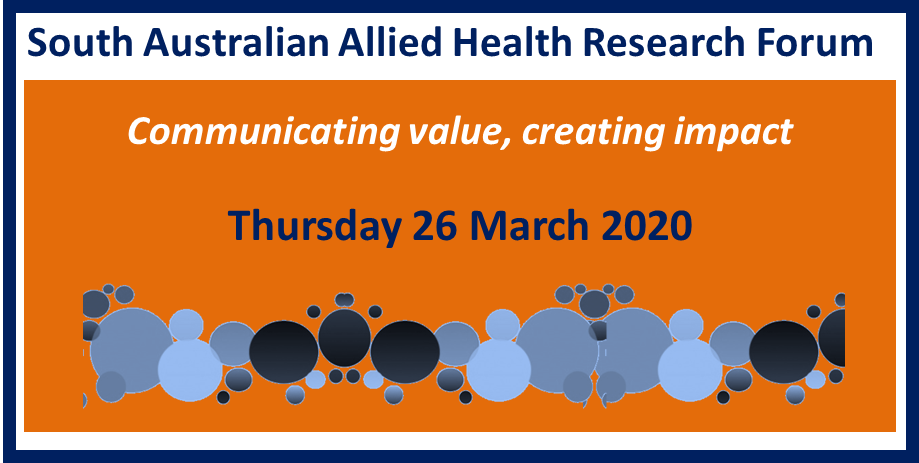 Abstract submissions are now open for clinically based allied health research projects that highlight clinical, financial or service delivery impacts or explore how the value of research can be communicated to stakeholders at the 2020 SA Allied Health Research Forum 'Communicating value, creating impact'.
This forum is an opportunity for allied health clinicians with an interest in research and quality improvement activities to learn about the breadth of research projects being undertaken across allied health in South Australia and for clinical researchers to showcase their work.
Keynote presentations and workshops will be offered, addressing various facets of allied health research such as how evidence-informed care improves patient outcomes, how to effectively communicate the outcomes of research and demonstrating the importance of clinician-led research.
Applications close at 5pm Friday 10 January 2020.
Submission details are available at the SA Health website.
The Allied Health Research Forum will be held on 26 March 2020. Registration details will be available soon on the SA Health website.
---