Seminars Conferences and Workshops

A day of information sharing and networking for Early Career Researchers in the Humanities and Social Sciences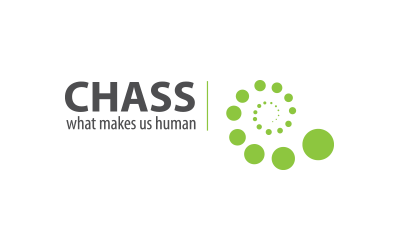 The Council for the Humanities, Arts and Social Sciences (CHASS) is providing a day of information sharing and networking in Adelaide for Early Career Researchers (ECR).
On 30 August 2019, ECRs will have the opportunity to meet representatives and academics from the sector, explore current issues, participate in discussions around best practice related to research outcomes, and foster collaboration, here in Adelaide.
The Empowering Early Career Researchers will be held at the City West Campus of UniSA from 9:00 am to 4:30 pm.
The program will include sessions on careers and employment, applying for research funding, and publishing research, and an interactive session on establishing a digital profile as a researcher.
Speakers include:
Professor Joanne Tompkins, Australian Research Council
Professor Matt Fitzpatrick, Flinders University
Dr Tseen Khoo, Research Whisperer and La Trobe University
Jonathan O'Donnell, Research Whisperer and The University of Melbourne
Professor Alex Reilly, The University of Adelaide
Vilija Stephens, Routledge/Taylor & Francis
Associate Professor Anna Sullivan, University of South Australia

More details are available on the EventBrite page - chassecradelaide2019.eventbrite.com.au.
Registration costs $50 pp (+GST) and includes lunch and afternoon tea.
Established in 2004, CHASS promotes and provides advocacy services for the Humanities, Arts and Social Sciences in Australia. Supporting more than 75 member organisations in their relationships with policy makers and the broader community, CHASS is an important network for knowledge and skills, and serves as a coordinating forum for teachers, researchers, professionals, practitioners and policy makers in the sector. It provides a strong voice to the sector and helps members to contribute to public debate through programs for knowledge exchange and media awareness
---