Seminars Conferences and Workshops

Clinical Research Governance forum - Update on Implementation of the Birch Review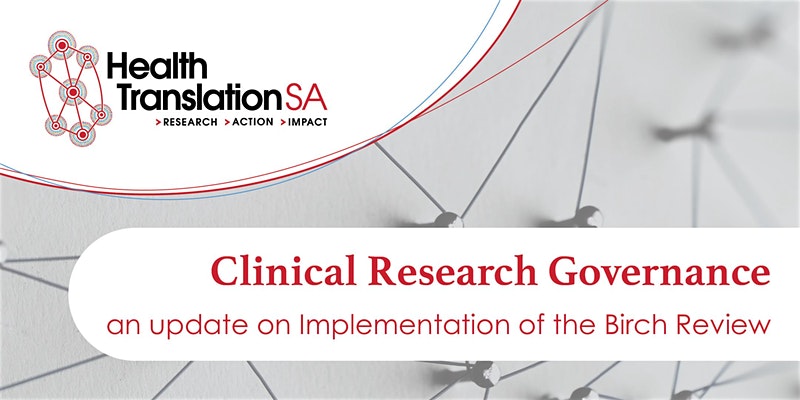 Health Translation SA invite you to attend a Forum which will provide important information on the current status of the implementation of the Review of Research Governance in the Department for Health and Wellbeing and related Local Health Network's Report (the Birch Review). The forum will be held on Tuesday, 18 February 2020, 2.00pm – 5.00pm, in the Auditorium SAHMRI (South Australian Health and Medical Research Institute).
Health Translation SA is facilitating this initiative to implement the 17 recommendations included in the Birch Review. If you are involved in medical, surgical, or allied health research and clinical trials, this is an opportunity to learn about further information on developments in South Australia.
A strategic leadership group – the SA Clinical Research Governance Steering Committee – has been established to drive this initiative and to date there has been significant work and engagement.
Register now to secure your attendance at this important event. Places are limited so please register early.
Program details can be found on the Health Translation SA website.
For further information on Health Translation SA's involvement in this initiative please visit their website.
---