Seminars Conferences and Workshops

Open Access 2018 - Designing Equitable Foundations for Open Knowledge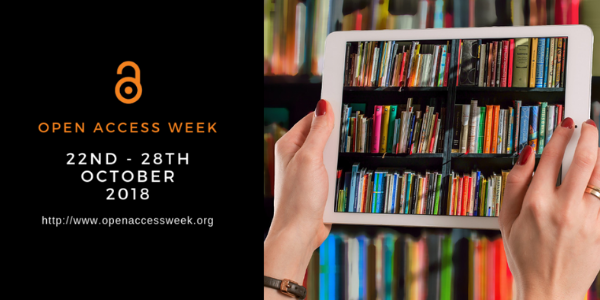 During Open Access Week, Flinders and the University of Adelaide and the University of South Australia will be hosting an exploration on the ideas of 'Designing Equitable Foundations of Open Knowledge'.
This free event will be held at the University of South Australia, City West Campus on 23 October 2018, from 9:00 AM to 12:15 PM.
Governments, funders, universities, publishers, and scholars are increasingly adopting open policies and practices. Designing open systems to ensure that they are inclusive, equitable, and truly serve the needs of a diverse global community presents a new challenge. What are those challenges? Is open always the answer?
Presentations by Dr Tasha Schranz (University of South Australia), Dr Natalie Harkin and Prof Katrina Falkner & Dr Rebecca Vivian (University of Adelaide).
Panel discussion chaired by Liz Walkley-Hall with Dr Kim Barbour (University of Adelaide), Kerry Levett (Australian Research Data Commons) and Romana Challans.
Morning tea will be provided. To register, please visit the eventbrite page.

---