Flinders Research News

Service One Research Services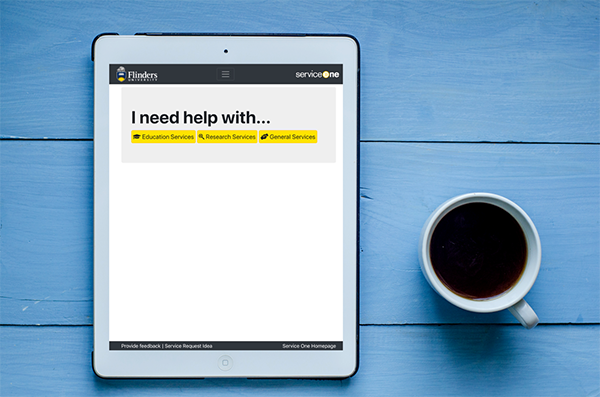 A new approach to support research staff with research activities has recently been delivered. Service One, an online service request management tool accessible through Okta, aims to provide a range of service requests related to research.
As Service One is accessed through Okta, profile information (name, email address, phone number) is automatically carried across into each service request to save the Requestor time and effort.
A small number of drop-down and multiple-choice fields collect the right information at the right time to reduce the need for multiple emails and phone calls with the Service Provider. Once submitted, the service request is instantly sent to the right person.
The research services currently available include:
I need help with a research contract
I need help employing a Research Assistant
I need help with a research funds transfer
I need help with a research project invoice request
I need help confirming insurance and indemnity for my research project
I need help notifying the achievement of a project milestone
Connection with the Service Provider is easy. 'My Requests' - a feature of Service One designed for the Requestor - shows the real-time status of the service request (e.g., In Progress or Fulfilled), the name of the Service Specialist and their contact details.
With these features, Service One aims to deliver a consistent approach for research staff to request a service in one place, find the right service request within one minute, and complete one streamlined request for each service.
We encourage you to try Service One. If there is a research service that you would like to see on Service One please compete the "new idea" or "feedback" form on the Service One Homepage.
---