Flinders Research News

New Library research features and more in Service One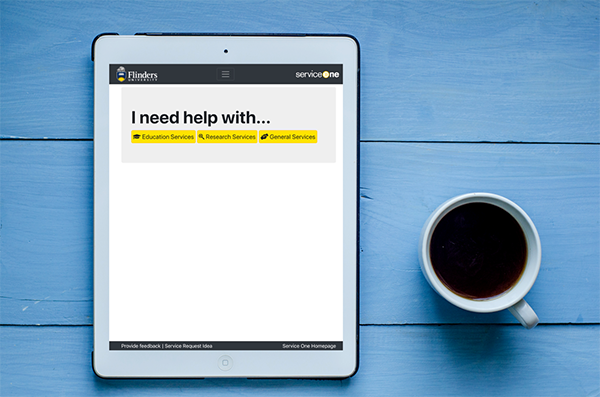 The Service One project team has been busy building new features and services into Service One, to help enhance the delivery of staff services around the University.
The latest update includes three Library services in Service One which aim to connect researchers with the powerful tools that will assist with their research endeavours.
These include:
Keeping up with research – provides guidance on setting up alerts to journals, journal articles, new works by favourite authors and article and author citations.
Journal selection tools – helps to decide which journals may be suitable for Publishing and how to use journal metrics to assist with your decision
Increase the reach of my research – ensures your published research outputs have impact and are correctly connected and traceable to you
Find these Library services by clicking on Research Services in Service One.
New features that have been added to Service One are:

Provide feedback link
Knowledge articles for requestors to find information and help themselves
Info about what's new in Service One
Personalised email signatures for providers
More detailed 'My Requests' page for requestors
Email alerts to providers for lower volume services
Button to alert providers when a requestor has commented on a ticket
The other new service that is provided in the latest update is a ResearchNow query. There are 3 streams of support now available:
ResearchNow Support;
Research Outputs;
Research Profile.
There is an increased number of defined descriptors in each of these 3 streams of support that can prompt and assist you in describing a query type once a field has been selected.
The team love to hear from you, so for more information or to give your feedback, you can visit the Service One blog, or try out the new 'Provide Feedback' link in Service One.
---