Flinders Research News

Building Research Leaders program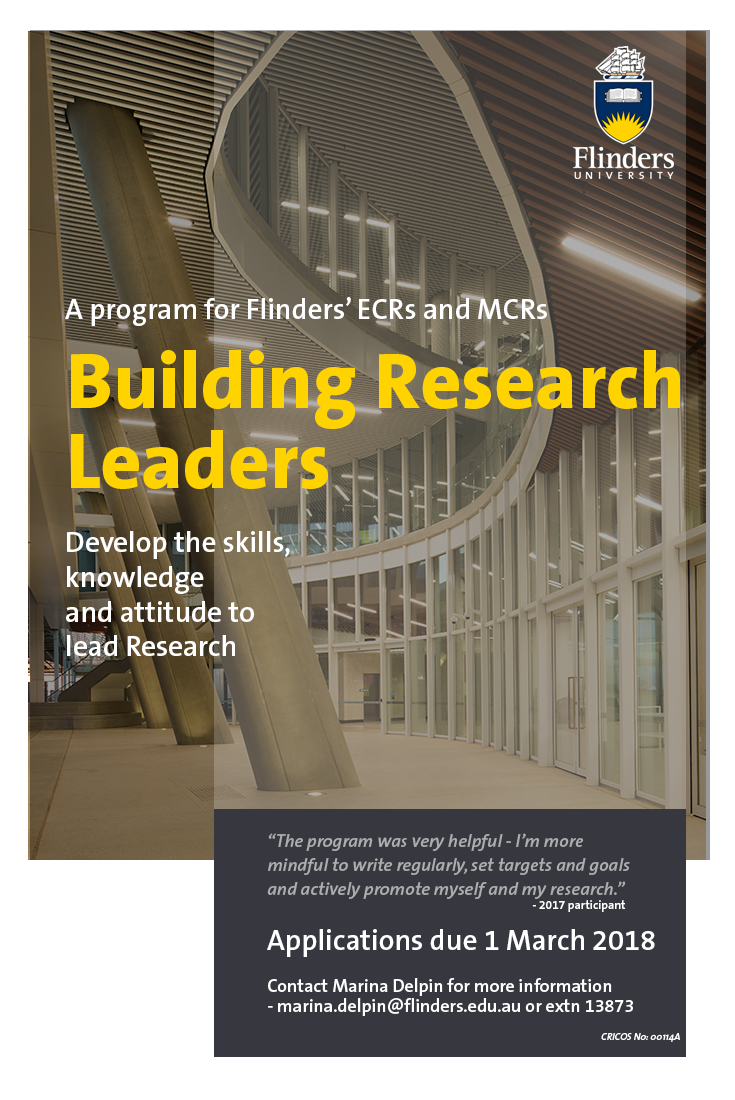 Applications are now open for the 2018 Building Research Leaders Program - a strategy to support the development of skills, knowledge and attitudes required to become a research leader. This program is targeted at researchers who are 5+ years post-PhD and consists of six face-to-face sessions, run from March to October.
In 2018 ECRs will meet with their Dean (Research) to discuss and develop their application, which includes aims, goals and a plan to implement learnings into everyday practice. This approach is intended to encourage holistic, achievable, supported research career planning and development for each program participant.
The application form can be downloaded from the Building Research Leaders program webpage.
Please contact Marina Delpin, Program Manager: Researcher Professional Development, if you have any queries.
---