Flinders Research News

Engagement and Impact at Flinders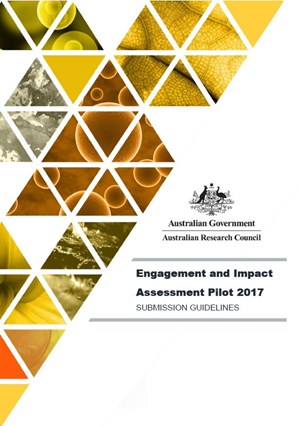 Engagement and Impact are more than just new buzz words around research. They are key for the future of Australian Research. With the Federal Government implementing an Engagement and Impact Assessment alongside the next Excellence in Research for Australia (ERA) round in 2018, now is when universities and researchers should be preparing for this new type of research outcome measurement.
The Research Services Office has been working with a number of disciplines across Flinders to develop responses to the Australian Research Council's Engagement and Impact pilot assessment. Developing an understanding of the diverse types of engagements and impacts made by our research community is critical to the way we develop our overarching responses to these types of assessment processes.
Professor Claire Smith and Associate Professor Heather Burke, from the Department of Archaeology, have kicked off a series of articles that will discuss the types of engagement that Flinders researchers have undertaken and the impacts of these and other research projects.

Susan Arthure, Doctoral candidate in the Department of Archaeology, provides a personal account of her experience in building relationships with community members and highlights the importance of allowing time for relationships to develop.
We are encouraging comments on these posts as a way to open dialogue on this new form of measurement and we encourage you to contribute your own articles and examples of engagement and impact within your disciplines.
---