Research Engagement and Impact

Excavating with and in a Community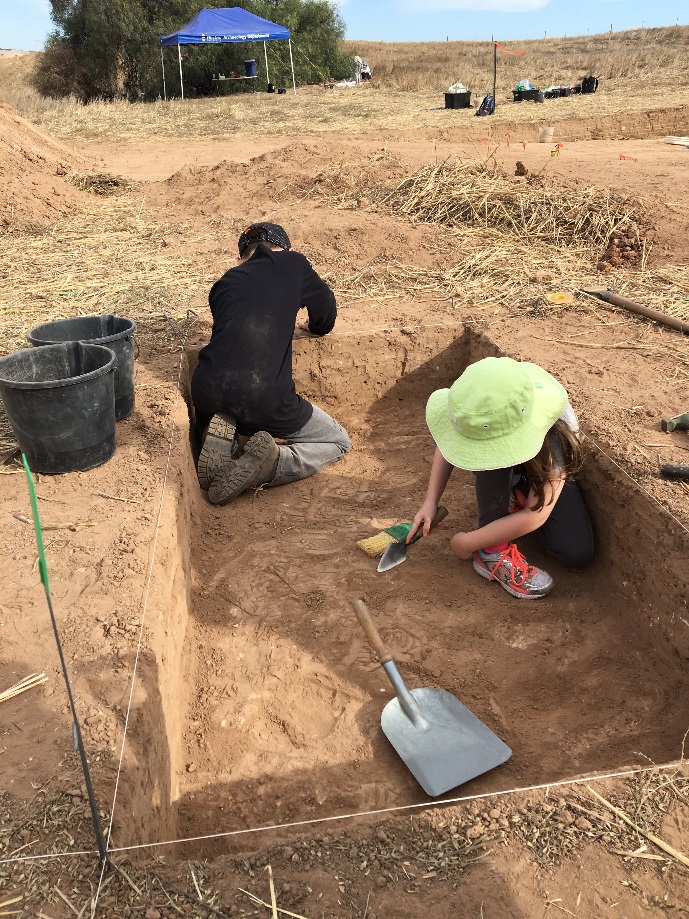 Even the young can excavate a straight trench wall!
I've just returned from leading an archaeological excavation at Baker's Flat near Kapunda, South Australia, as part of the research for my PhD in archaeology.
Today, it's a wheat paddock on private land, but in the nineteenth century Baker's Flat was a vibrant Irish community. Although its residents made up a large proportion of the broader Kapunda community, they weren't very popular locally. In the recorded histories, where Baker's Flat gets mentioned at all, the predominant message is of fights and hovels, animals running wild, drunkenness, lawlessness, and dirt. The Baker's Flat community was first written off, and then written out of the histories.
Which is where community comes in. The story of Baker's Flat was remembered by just a few local historians, who shared it with me. And in the 'heel of the hunt', as we say in Ireland, those historians and I embarked on an historical and archaeological journey of exploration about this site. A journey that has now encompassed old and young, academics and community members, archaeologists and artists.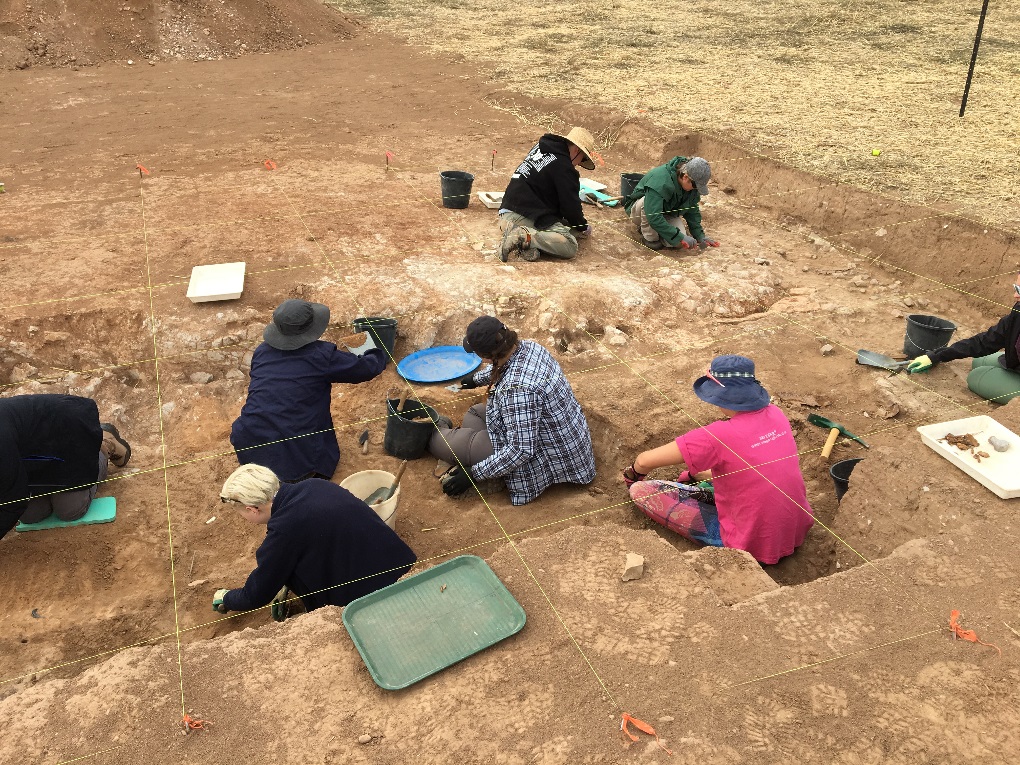 Volunteer crew hard at work in the trench.
When I first looked at the site, I was told that there had been dugouts, but I couldn't see it. I was thinking of dugouts like those at Burra, very defined and easy to see the remains of in the creek bed. However, a geophysical survey of part of the site showed anomalies consistent with the size of houses, and when we excavated one of these, it turned out to be a dugout. Not the same as at Burra, but one that was dug lightly into the side of the hill to form shelter walls, which were then used as the foundation for other walls made of flattened tin and hessian. And all consistent with oral histories collected in the 1970s and folklore passed down by the Kapunda historians.
Talking to the landowner, he remembered his father telling him how he was able to buy the land cheap after the last war because it was so full of junk and big holes that it was impossible to work. He covered the land with 10cms of top soil, but where there were large holes from the dugouts, he pushed in the "junk" (wheelbarrows, bedsteads, bathtubs) and added up to a metre of top soil to level the land. These memories helped explain the stratigraphy of the site, and helped me to determine where to work.
And the important thing here is time. The landowner and I have spent a lot of time standing and thinking, looking at holes in the ground. If you don't allow the time to build trust with people, then you really miss out.
It shows the importance of communication and collaboration, and the fact that effective public engagement demands time and the ability to wait, generosity of spirit, trust, and the ability to ask good questions and listen well to the answers.
Historical archaeologists are in the fortunate position of working in a truly multidisciplinary field. I would argue that because we can combine texts and archaeology, oral histories and public involvement, we are really able to help archaeology to live in the public arena, and allow different stories and voices to be heard. One of the most enjoyable research outputs so far has been a series of 12 oil paintings by artist Lynn Mack, which is based on ceramic and glass artefacts excavated at Baker's Flat. The exhibition, Unearthed, is currently on display in the Flinders University Central Library.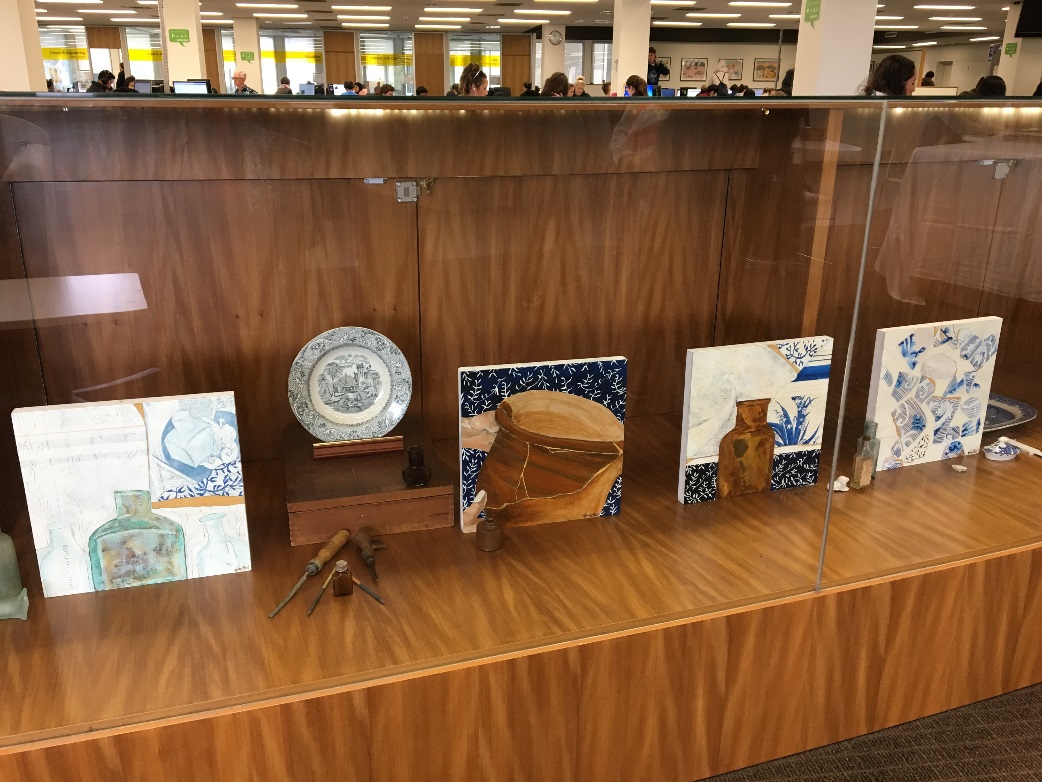 Unearthed: an exhibition of paintings by Lynn Mack based on artefacts excavated at Baker's Flat.
---