Research Engagement and Impact

Planning for one of the world's youngest nations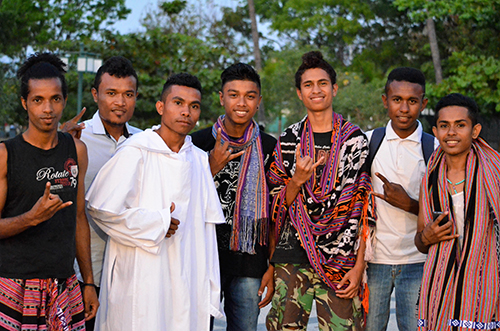 Timorese Youths
There are not many people who can claim to have directly influenced the way the United Nations measures development, but Associate Professor Udoy Saikia, School of the Environment, and his research team (Dr James Chalmers, Associate Professor Gour Dasvarma and Dr Merve Hosgelen, a Flinders PhD graduate and the Project Manager - National Human Development Report (NHDR), United Nations Development Programme, Dili, Timor-Leste) can say just that.
The work of Saikia et al has expanded the applicability of standard United Nations Development Programme (UNDP) indicators to more accurately reflect the circumstances of the people in developing nations. In so doing they have opened a new, more accessible, field of development research able to include many more people in a wider diversity of circumstances.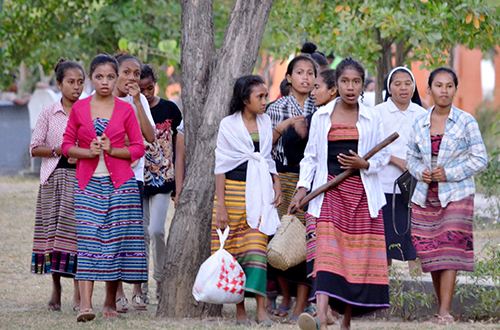 Timorese Youths
From their innovative work with the United Nations Development Programme in Bougainville pioneering the use of food security as a proxy for income when calculating the Human Development Index (HDI) to include the local bartering culture, to designing and implementing a wellbeing index for Assam in India they have joined forces with the UNDP once again to lead Timor-Leste's 4th National Human Development Report. The development report (due to be finalised in November 2017) is designed to help Timor-Leste plan for its burgeoning youth population in a way that will ensure the future prosperity of their nascent nation.
Timor-Leste's population has a median age of just 16.8 years old (by way of comparison Australia's median age is 37.4), making it one of the youngest national populations in the world. Saikia and his team have worked closely with the Timor-Leste government to combine the standard quantitative UNDP HDI statistics and measures with qualitative research into the lives, aspirations and experiences of Timor-Leste's youth. The evidence they collect and present in their report will be crucial to the government's evidence-based policy development process, a process that will allow Timor-Leste to take advantage of the opportunities that its young population will offer as they age.
The results of this research will shape government investment and priorities in areas such as education, training and infrastructure. For a new nation this information will prove truly defining and there are precious few research projects that can demonstrate nation-shaping influence.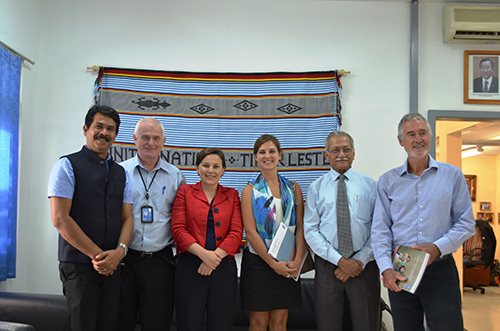 From left to right: Associate Professor Udoy Saikia, Mr Knut Ostby (United Nations Resident Coordinator, Timor-Leste), Ms Noura Hamladji (Former Country Director, UNDP Timor-Leste), Dr Merve Hosgelen, Associate Professor Gour Dasvarma, and Dr James Chalmers.
---