Research Engagement and Impact

ECR Spotlight - Margaret Shanafield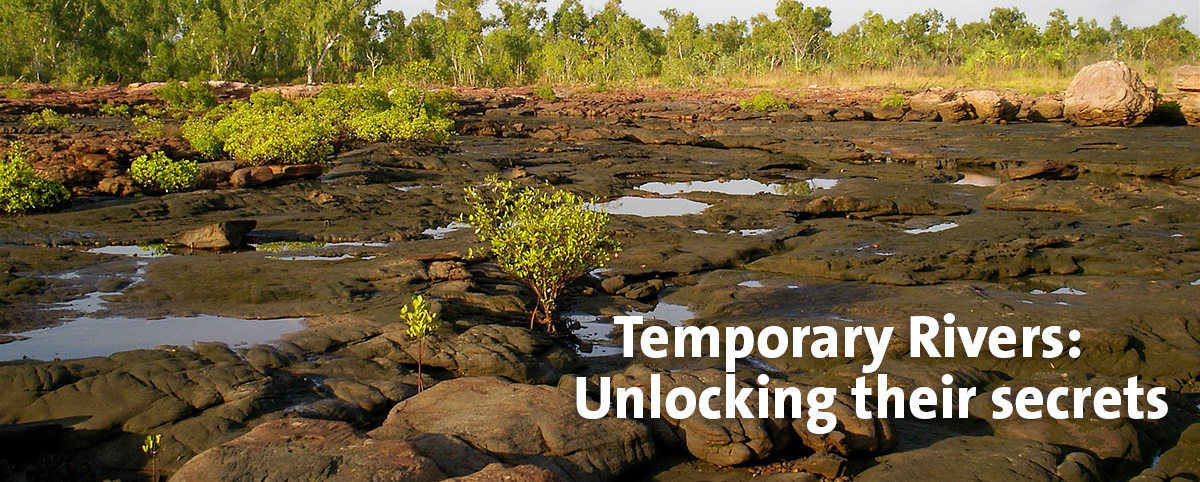 When we look at a global map of the Earth's river network, fingers of blue lines appear to densely cover our continents. What that map doesn't show is that around half of those rivers don't have water in them for some or most of the year. These temporary rivers are a critical freshwater resource, both as a water source at the surface and as drivers of groundwater replenishment. Because temporary rivers are difficult to get to and have more complex and unpredictable hydrology, relatively little is known about how they function.
Through a combination of field measurements and computer modelling, we can learn the fundamental secrets of temporary stream hydrology. In 2014, historic environmental flows were released in the US' Colorado River to reconnect the river to its dying delta. We evaluated what happens when water is purposefully released down a large, dry river that was once flowing all year. To promote sustainable groundwater management in our arid Australian climate, we are using similar methods to evaluate and understand what happens to infrequent flows in a Central Australian remote river. This streambed recharge of the groundwater sustains large horticulture and animal ranching operations. Closer to home, we are measuring and modelling what factors cause the temporary Pedler Creek to flow through McLaren Vale, feeding countless vineyards and supporting our highly valued wine industry.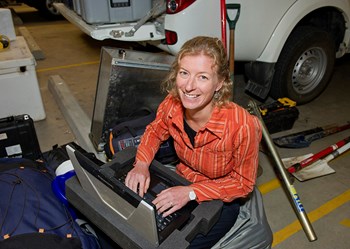 Dr Margaret Shanafield
Dr Margaret Shanafield's research is at the nexus between hydrology and hydrogeology. Current research interests focus on surface water-groundwater actions, as well as diverse projects that encompass international development through to fibre optics and ecohydrology. Margaret's main passions are the use of multiple tracers to understand groundwater recharge patterns in streambeds, and understanding the dynamics of intermittent and ephemeral streamflow. Since 2015, Margaret has been an ARC DECRA fellow, measuring and modelling what hydrologic factors lead to streamflow in arid regions.
T: 8201 5129
E: margaret.shanafield@flinders.edu.au
Campus: Bedford Park
College: Science and Engineering
Role: DECRA Fellow Chief Investigator

This is a new feature for Inspiring Research where we profile Flinders' Early Career Researchers (ECRs) in our ECR Spotlight. This initiative will appear regularly and aims to connect our research community and strengthen research communications within the University. You will get insight into who our ECRs are and how their research and achievements are making a difference.
The featured ECRs welcome dialogue, debate, and conversation and we hope that it may shape future intra-, inter- and/or trans-disciplinary collaboration with Flinders' colleagues. Please feel free to comment on their spotlight, and/or contact them directly. Also, you can contact the ECR Spotlight coordinator, Dr Marina Delpin, with your queries and comments.
---