Research Engagement and Impact

Best and Brightest for Hearts
How about a new way to monitor and treat irregular heartbeats? Or developing new mobile technologies for intervention in heart disease? Or just work on providing better information so that the right intervention and prevention measures can be selected? The best way might be to attempt all three, and this is what Associate Professor Anand Ganesan, Matthew Flinders Fellow in Electrophysiology, is going to do.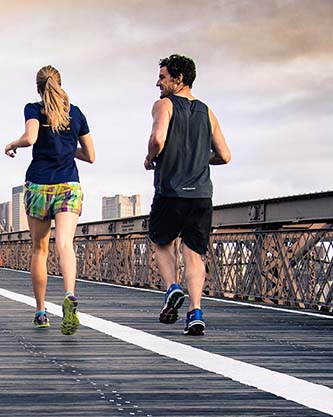 Irregular heartbeats are the most common form of heart disease, with 1 in 4 people showing signs of it during their lifetime. Heart disease is still the number 1 killer in Australia and around the world.
Anand's team is working on developing advanced computational techniques to analyse and understand atrial fibrillation (AF) – where the heart beats in an irregular fashion, to allow for faster, safer and more effective AF treatments.
The team is also interested in using mobile devices in community health. His team has developed mobile apps to monitor AF symptoms, and is working with Stepathlon, an international employee health and wellness provider (used by some of Australia's largest companies), to improve large scale mobile health and lifestyle programs. In a previous study, published in the prestigious Journal of the American College of Cardiology, his team demonstrated that these types of large scale mobile health programs can lead to reproducible improvements in physical activity, sedentary behaviour and weight.
A Future Leader Fellowship from the Heart Foundation has been awarded to Anand based upon the three aims. The Future Leader Fellowship supports the best and brightest cardiovascular researchers who are within 10 years post PhD to develop their own research portfolios and become leaders of cardiovascular research groups.
"It is a real privilege to be funded by the Heart Foundation to carry out my research team's program….we really genuinely hope to make a difference to the cardiovascular health of Australians and people around the world," said Anand.
---